Buying fine jewelry online can be overwhelming. By learning the right vocabulary, you can make better choices and long-lasting investments.
Since the appearance of social media, online jewelry stores have thrived. Thanks to Instagram, browsing for jewelry online became a curated experience, where, once you clicked on one brand, similar ones are promptly suggested. In an era where every online brand claims that they cut the middleman to sell fine jewelry and gemstones at an affordable price, the supply and information available can be overwhelming.  A basic grasp of terminology can minimize the risk of disappointing purchases or, worse, full-on scams.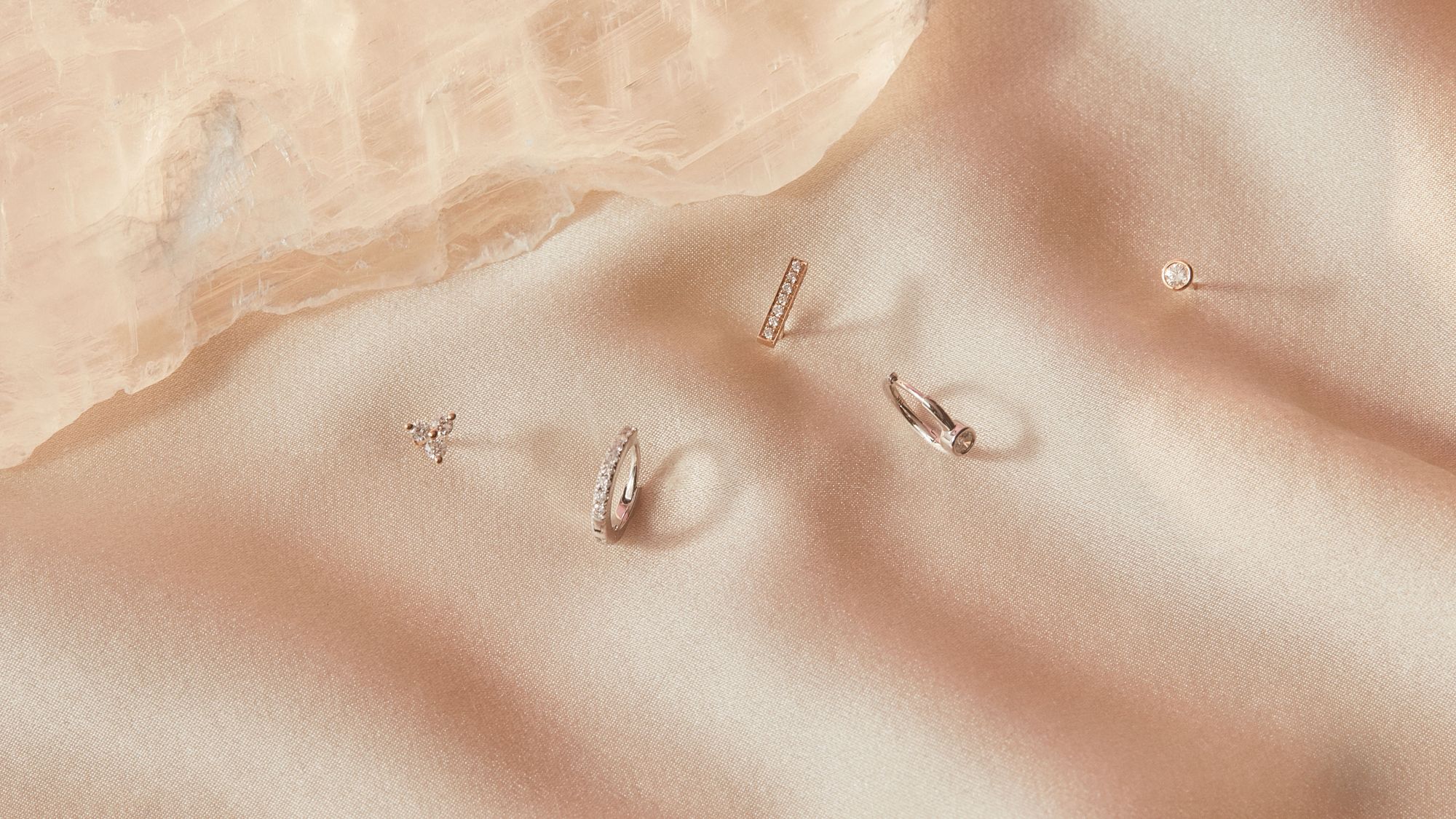 14k Solid Gold
Gold is expensive, there's no way around it. To make prices more accessible, and to cut corners, jewelry brands always resorted to coating cheaper base metal in gold. There is nothing inherently "wrong" with that, but knowledge is power when it comes to investing (or impulse-buying) a piece of jewelry. The most common type of gold plating consists of plating brass or nickel with gold, which is a cheap alternative to solid gold but is both prone to tarnishing and can cause allergic reactions. Vermeil, touted by several DTC jewelry brands as the solution that promises both high quality and accessible pricing, consists of coating sterling silver with a thicker layer of gold (by US standards, said layer must be at least 2.5 microns thick). Vermeil, however, is prone to tarnishing too, and does not react well with water.
Then there's what's known as gold-filled, obtained through a process of mechanical bonding that melts a thicker layer of gold onto the base metal. It needs to be 5% gold by weight to be categorized as such. Yet, much like others, it will eventually discolor and tarnish.
So what is, in fact, "solid gold"? Unlike its gold-plated counterparts, is not subject to tarnishing and discoloration. That said, the name does not mean that it's 100% pure gold. In fact, when in its purest form (24k), gold is too soft to be used in jewelry: it easily scratches, warps, and bends. For that purpose, it has to be bound to alloys. The most commonly available versions of solid gold are 9k (9 part gold, 15 alloys) 10k (10 gold, 14 alloys); 14k (14 gold, 10 alloys) and 18k (18 gold, 6 alloys).
Our gold jewelry is always 100% 14k solid gold. The finest gold available for jewelry-making, this durable metal is hypoallergenic and can be worn every day — even while you sweat, shower, or sleep. It won't scratch, tarnish, or fade over time, making it superior to gold fill, vermeil, or plating which are often used in lower-quality pieces. We would never settle for less, and we know you wouldn't either.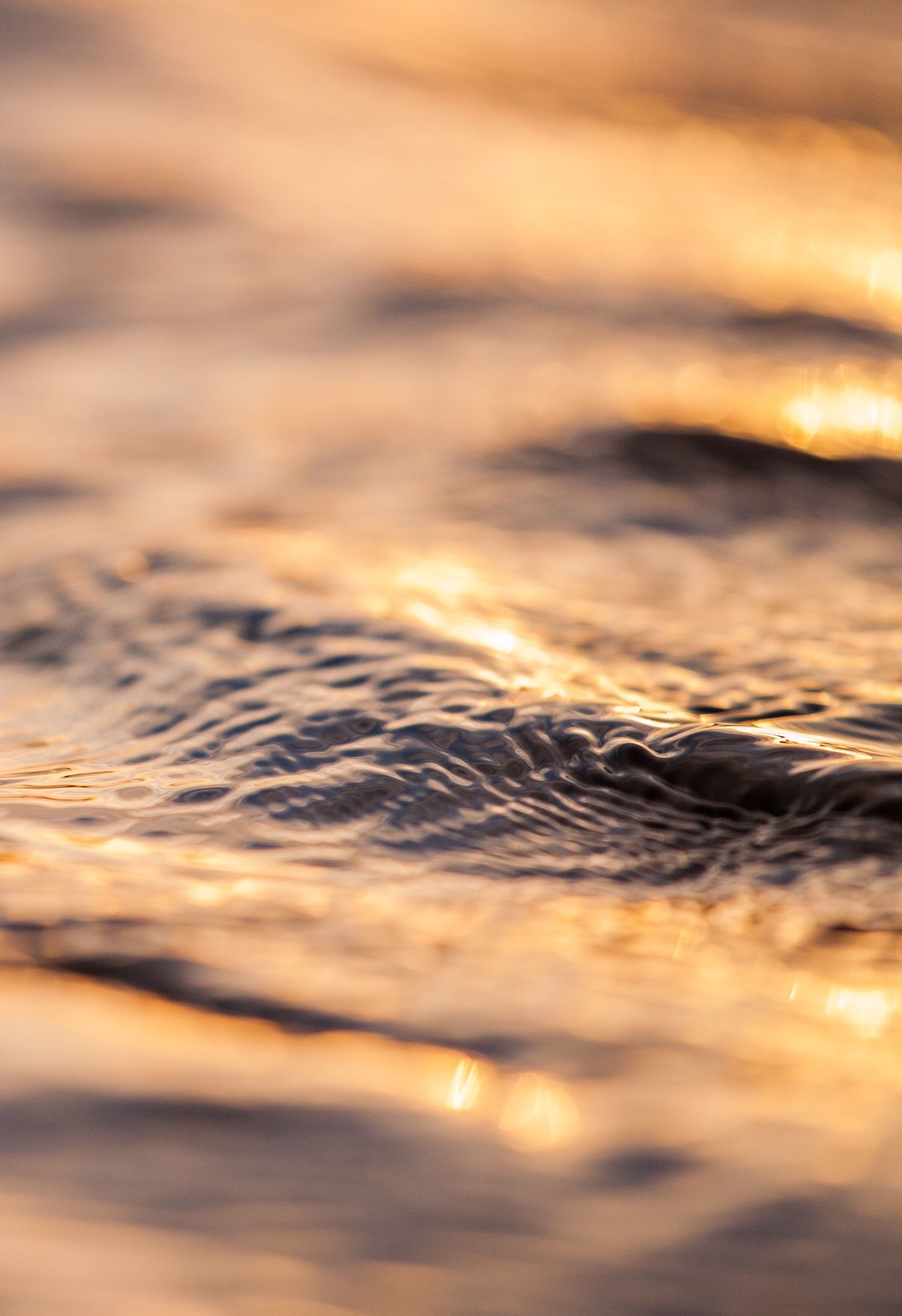 The hues we typically see gold in are actually alloys of gold and other metals, whose purity is indicated by carats. Combining gold with other metals allows it to be less soft and it also tampers down its orange hue, making it more suitable for everyday wear.
The most common colored golds are yellow gold, white gold, and rose gold. Specifically, white gold contains gold and nickel, silver, or palladium; rose gold consists of gold, copper, and a small percentage of silver. What we call "yellow gold" contains gold, and then silver and copper in equal percentage.
Colored gold is subject to fashions and fads: while the 1980s were all about yellow gold, the early 2000s saw a preponderance of white gold, while rose gold, thanks to the color trend known as "Millennial Pink," was very popular in the last decade.
Ultimately, personal skin tone and accompanying gemstones determine what gold works best for you—garnet, for instance, pairs better with yellow gold, while sapphires and rubies look great with white gold.  Quite predictably, diamonds work with all shades of gold. At Italic, for now, we offer our styles in white and yellow gold, which we deem the most versatile and the most fad-resistant.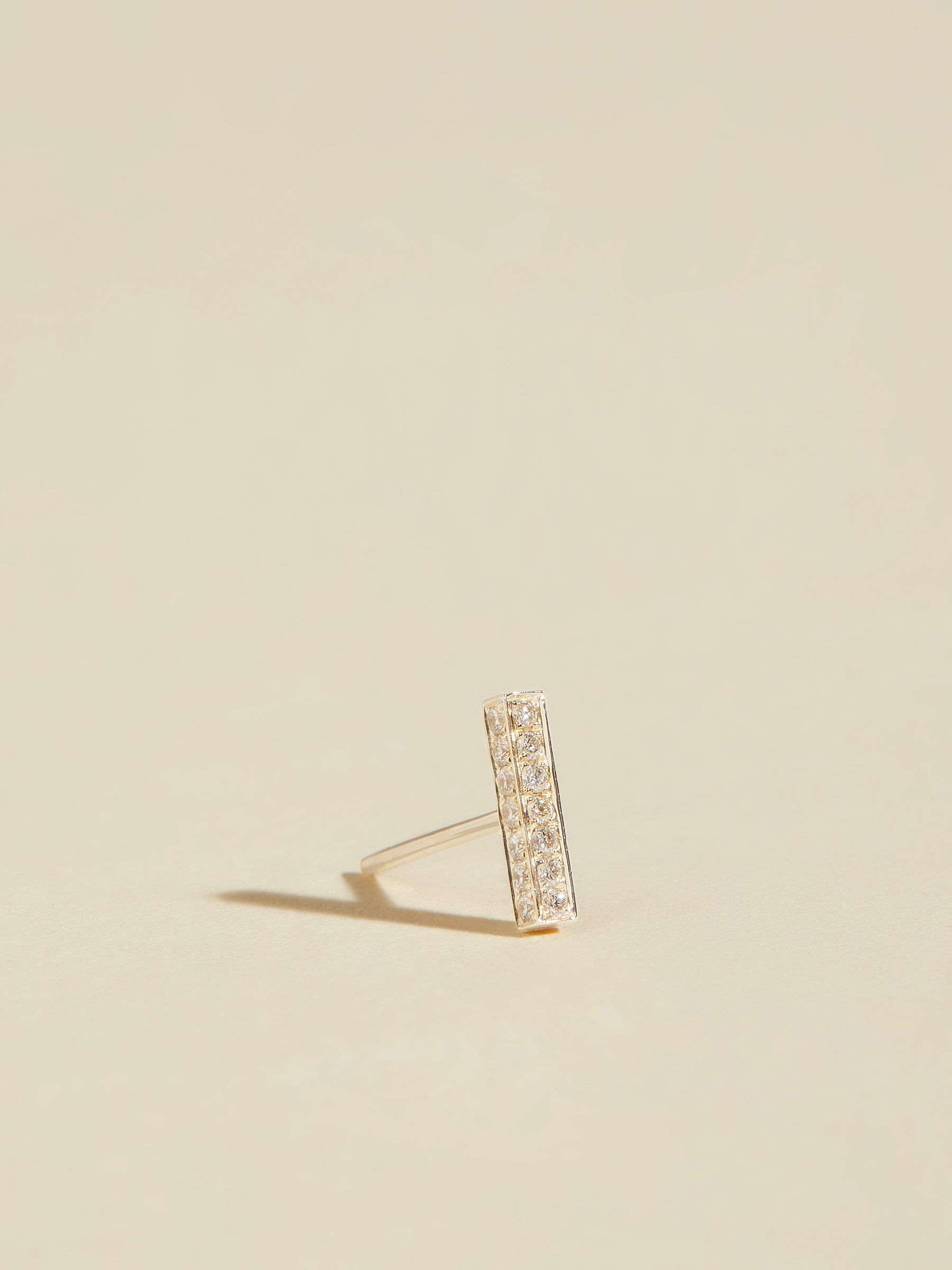 High-Clarity Diamonds
The human brain is naturally attracted to everything that sparkles or shines—apparently, we subconsciously associate it with water. Yet, not all sparkle is created equal, and with diamonds, the Gemological Institute of America established a scale using six main grades to define the clarity of a diamond: FL, IF, VVS, VS, SI and I. FL means Flawless, and indicates diamonds that don't have flaws that can be viewed under 10x magnification; IF stands for Internally Flawless;  VVS means Very Very Slightly Included; VS means Very Slightly Included; SI indicates that the diamond is "slightly included." I, the lowest category, denotes visible inclusions, which, however, also means a significant price drop.
We only use the highest-quality diamonds in our jewelry. We certify that our lab-grown diamonds have at least a G/VS color and clarity and brilliant cuts.
Diamonds Are a Girl's Best Friend:  Get to know them.
Color quality of G means a diamond is bright white, nearly colorless. A VS clarity quality means a diamond has very few inclusions, only detectable with expert knowledge and high-powered jeweler's tools.
Brilliant cuts give our diamonds that added wow factor. Because of their numerous facets, these diamonds bounce light in every direction, giving them that dazzling brightness and sparkle we know you're looking for.
At Italic, we use SI 3 clarity for our smaller stones: while that's not the type of diamond with the most clarity, it makes a great statement on smaller cuts and on sparklers especially considering that other contemporary jewelry brands may resort to gray or semi-precious stones (cubic zirconia) for smaller spaces. What's more, we refuse to cut corners on diamonds in our design: our Huggie Pavé diamond hoop has diamonds all the way around, while most brands will only put stones (diamonds, emeralds, opals, or others) on the front half); our Diamond Pavé bar earring has a row of pavé diamonds on all of its three sides.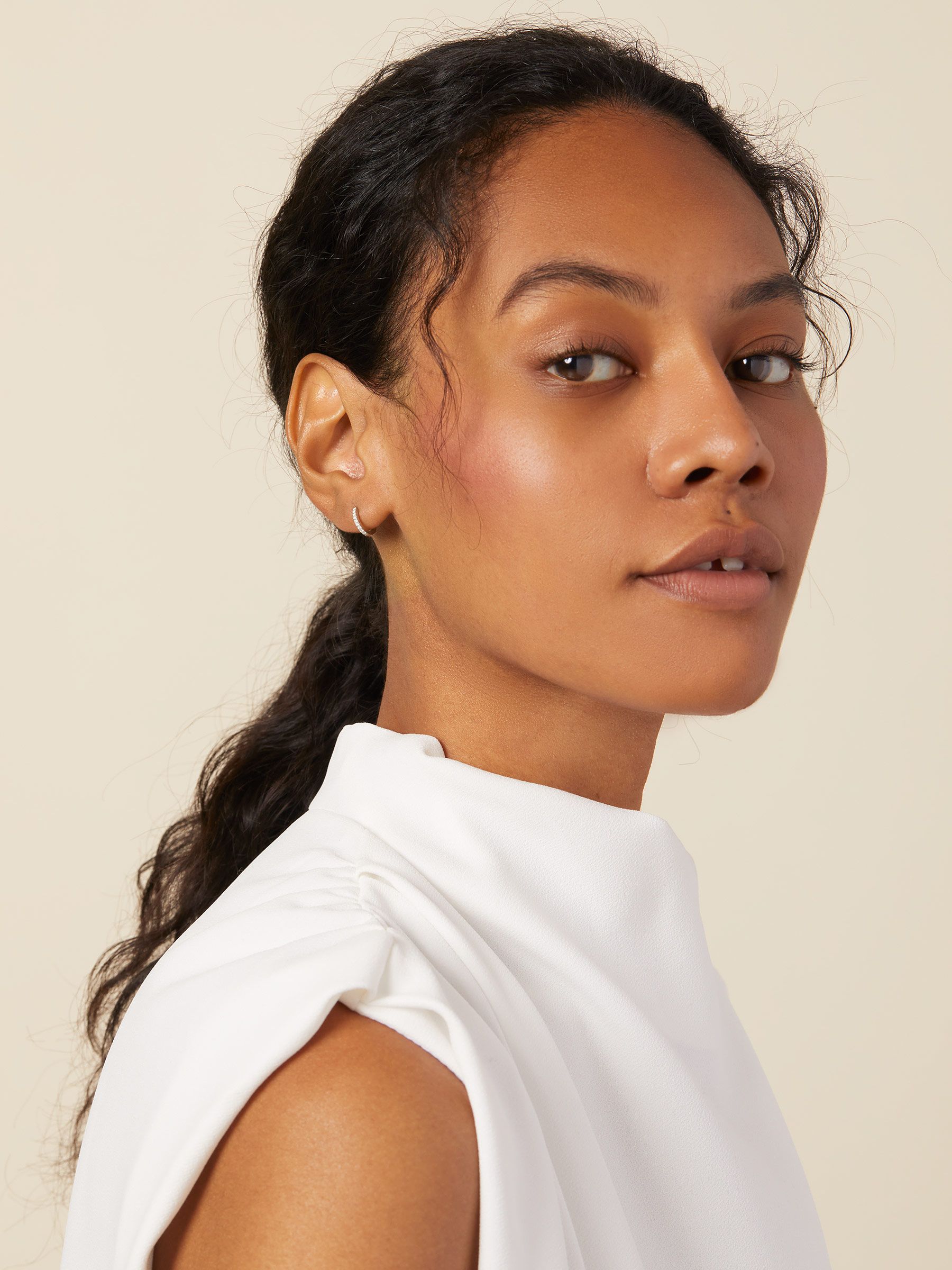 Craftsmanship
Fine jewelry is meant to be worn every day and last a lifetime, so we're serious about the materials we use.
Manufacturing
Unlike most retailers and direct-to-consumer companies, we empower our manufacturers to be the true owners of their businesses. Our jewelry makers have decades of experience producing high-end jewelry for premium brands around the world, and we want them to use that expertise when crafting our products.
Quality control
Every piece of jewelry we sell meets our — and your — high standards. We wear, sleep in, sweat in, shower in, and extensively test each design for durability and endurance. If we don't love it, we won't sell it.
That's our way of bringing you the highest-quality jewelry possible, so you can wear your favorite pieces every day and for a lifetime.
When in doubt about a style, go with something classic
There's maximalist jewelry, there's minimalist jewelry, there's art jewelry, that's basically a sculpture you can wear, there's whimsical, dainty jewelry, and there's antique jewelry. Much like clothing, jewelry is subject to trends, and we're not afraid to say that the best way to make your first "investment" jewelry purchases is by opting for timeless, modern classics. A statement necklace or a flower-shaped chandelier earring might be trendy, but if you're looking towards building your jewel box, focusing on high-quality stones and timeless designs allows you to start collecting what will, in time, become heirlooms.