Looking for the best bed sheets to transform your bedroom into a cozy oasis of rest and relaxation?
In this blog, we'll introduce you to 10 of the best bed sheets on the market, each designed to meet different needs and preferences. From budget-friendly options to high-end luxury sets, we'll help you find the perfect sheets to create a haven of comfort and serenity in your bedroom.
So, let's dive in and discover the best bed sheets to transform your sleep experience!
Why are quality bed sheets important?
Investing in high-quality bed sheets can significantly improve the quality of your sleep and overall well-being. Soft, breathable sheets can regulate your body temperature, ensuring comfort throughout the year. They're also more durable, longer-lasting, and easier to keep clean, reducing the risk of allergies and skin irritations.
With good bed sheets, you can create a comfortable and healthy sleeping environment that promotes restful and rejuvenating sleep.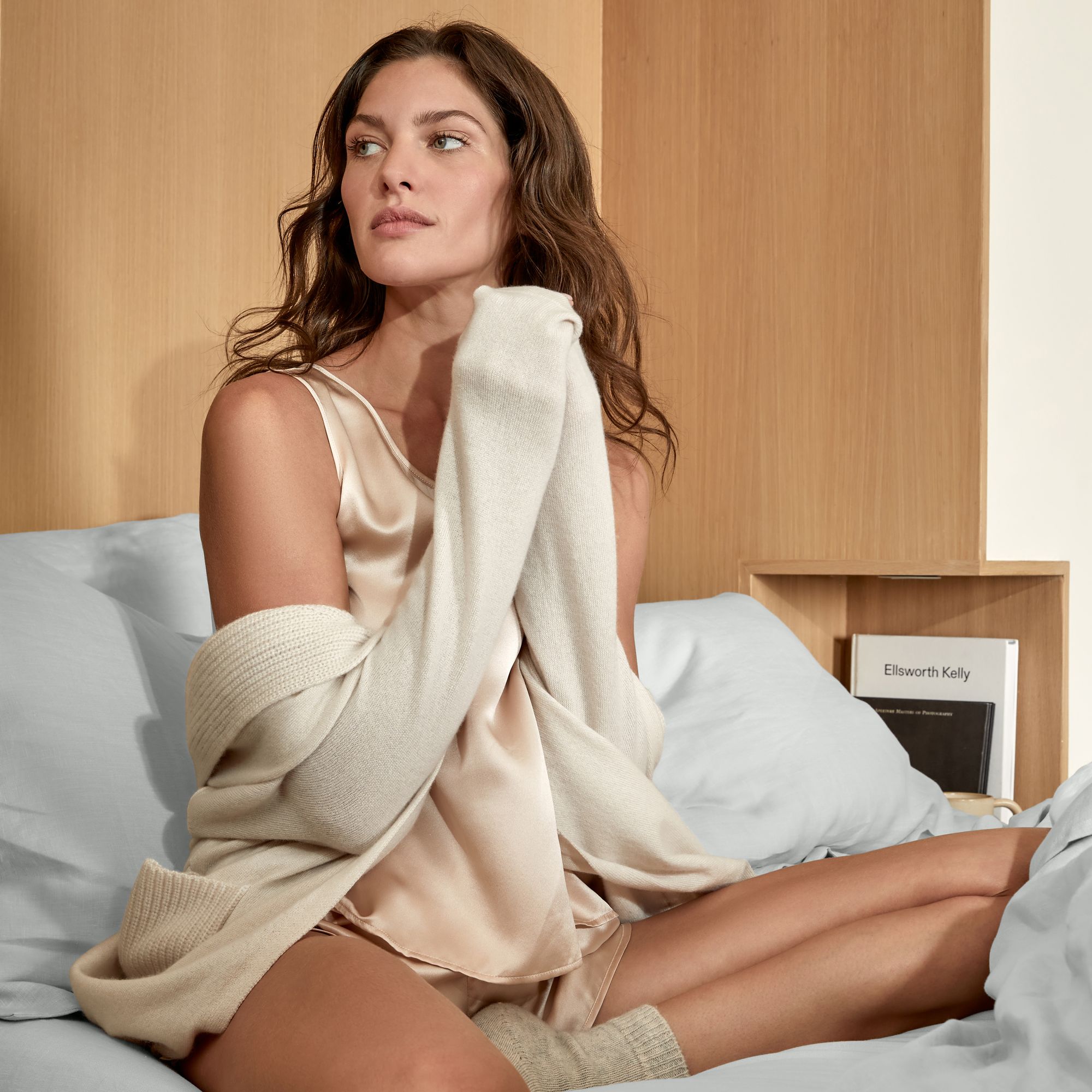 What makes a great bed sheet?
Material
Bed sheets come in a variety of materials, each with its own unique characteristics and benefits. Here's a quick rundown of the most common types of bed sheet materials and how to choose the right one for you:
Cotton is one of the most popular bed sheet materials and comes in a range of weaves, such as percale, sateen, and jersey. It's soft, breathable, and durable, making it a great all-around choice for most people.
Eucalyptus fibers are known for their softness, breathability, and moisture-wicking properties. They are 3x more breathable than cotton, resistant to bacteria, eco-friendly, and hypoallergenic. They are a perfect choice for those who sleep hot or those with sensitive skin.
Linen has a crisp, cool feel that's perfect for hot summer nights. It's also durable and gets softer with every wash.
Bamboo sheets are soft, silky, and hypoallergenic. They're also eco-friendly and moisture-wicking, making them perfect for hot and humid climates.
Silk sheets are known for their luxurious feel and smooth, silky texture. They are also highly breathable and hypoallergenic.
With so many options to choose from, you're sure to find the perfect bed sheet material to suit your needs and preferences.
Thread count
Thread count refers to the number of threads woven into one square inch of fabric in a bed sheet. While it's not the only factor to consider when choosing bed sheets, thread count can give you an idea of the sheet's overall quality and comfort.
A higher thread count generally means a softer and more durable sheet, as more threads are tightly woven into the fabric. You can look for sheets with a thread count between 200 and 800. This range provides a good balance of softness, durability, and breathability. Keep in mind that a higher thread count may also mean a higher price tag, so it's important to consider your budget as well.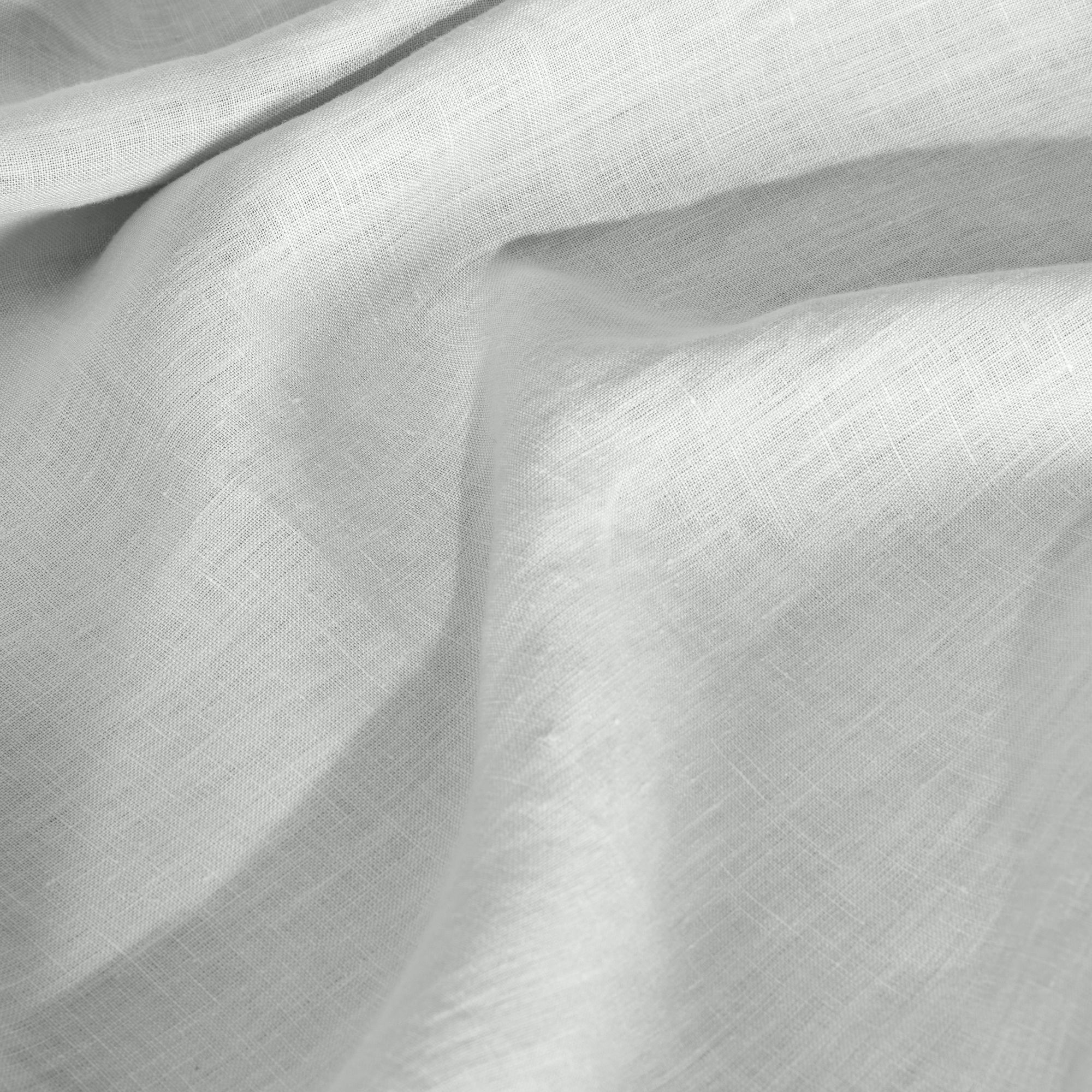 Weave
The weave of a bed sheet refers to the way the threads are woven together to create the fabric. There are several types of weaves used in bed sheets, each with its own unique characteristics and benefits.
Percale is a simple, plain weave that creates a crisp, cool, and breathable fabric. It's a popular choice for warm climates and those who prefer a lightweight sheet.
Sateen is a more luxurious weave that creates a smooth and silky fabric with a subtle sheen. It's typically made from cotton and is soft and comfortable to the touch.
Jersey is a stretchy knit weave that creates a soft, comfortable, and cozy fabric. It's often used in T-shirt sheets and is a great choice for those who prefer a casual and relaxed look.
Flannel is a brushed weave that creates a soft, warm, and cozy fabric. It's typically made from cotton and is a great choice for colder climates and winter months.
The weave of a bed sheet can greatly impact its texture, weight, and breathability. When choosing a weave, consider factors such as your personal preferences for feel and texture, the climate you live in, and the season.
So let's proceed to our list of the best bed sheets to transform your bedroom into your haven of rest and relaxation:
---
Best Sateen Sheets
Italic Luxe Sateen Sheet Set - $100-$168
Experience the ultimate in luxury with these premium linens from Italic produced by the prestigious manufacturer behind some of the world's finest resorts. Made from the same raw cotton, these linens far surpass your standard consumer-grade bedding. These linens have been designed to the highest specifications to last through thousands of wears and washes while only getting softer with time.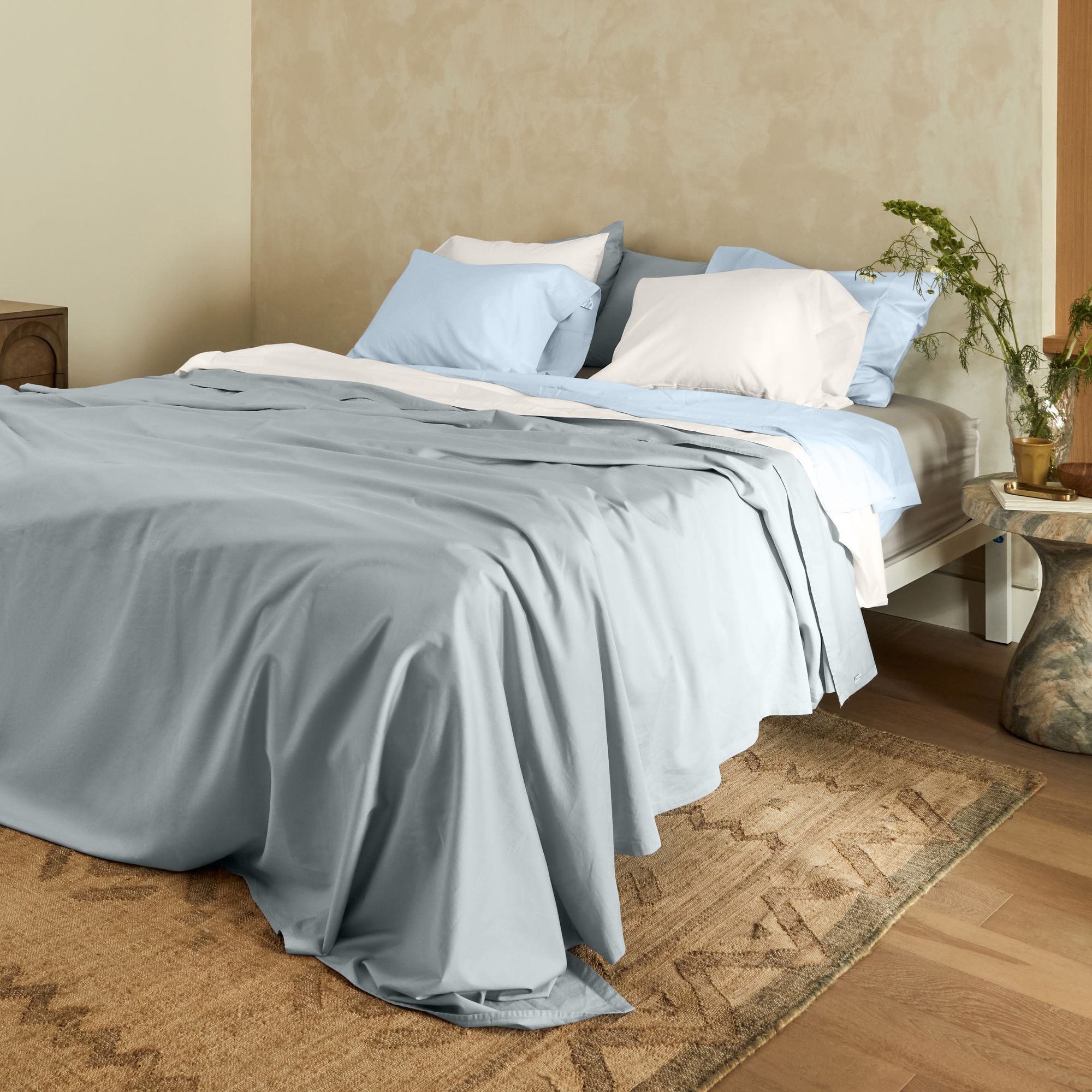 Best Bamboo Sheets
Cozy Earth Bamboo - $240
Bamboo naturally regulates body temperature, keeping you extra cool and comfortable. It is also naturally moisture-wicking so it prevents you from overheating and having sweaty nights. This particular set from Cozy Earth has been described by Oprah as "the softest EVER". Rightfully so since this set is made from 100% premium viscose from bamboo.
Best Organic Sheets
Saatva Sateen - $245
Saatva's flagship organic cotton sheet is a must-have for anyone seeking indulgent luxury in their bedding. Boasting a silky-soft, 300 thread count sateen weave, this sheet is made from 100% GOTS certified organic cotton, making it better for the planet and your health.
Best Linen Sheet
Italic Organic European Flax Linen Sheet Set - $175-$245
Upgrade your bedding with Italic's premium, pre-washed 100% flax linen sheet. The lightweight and breathable fabric is not only hypoallergenic but also naturally regulates temperature. Rest assured that you stay cool during the hot summer months and warm during the chilly winters. The unique texture and subtle sheen of the linen create a relaxed yet refined look that's both timeless and versatile.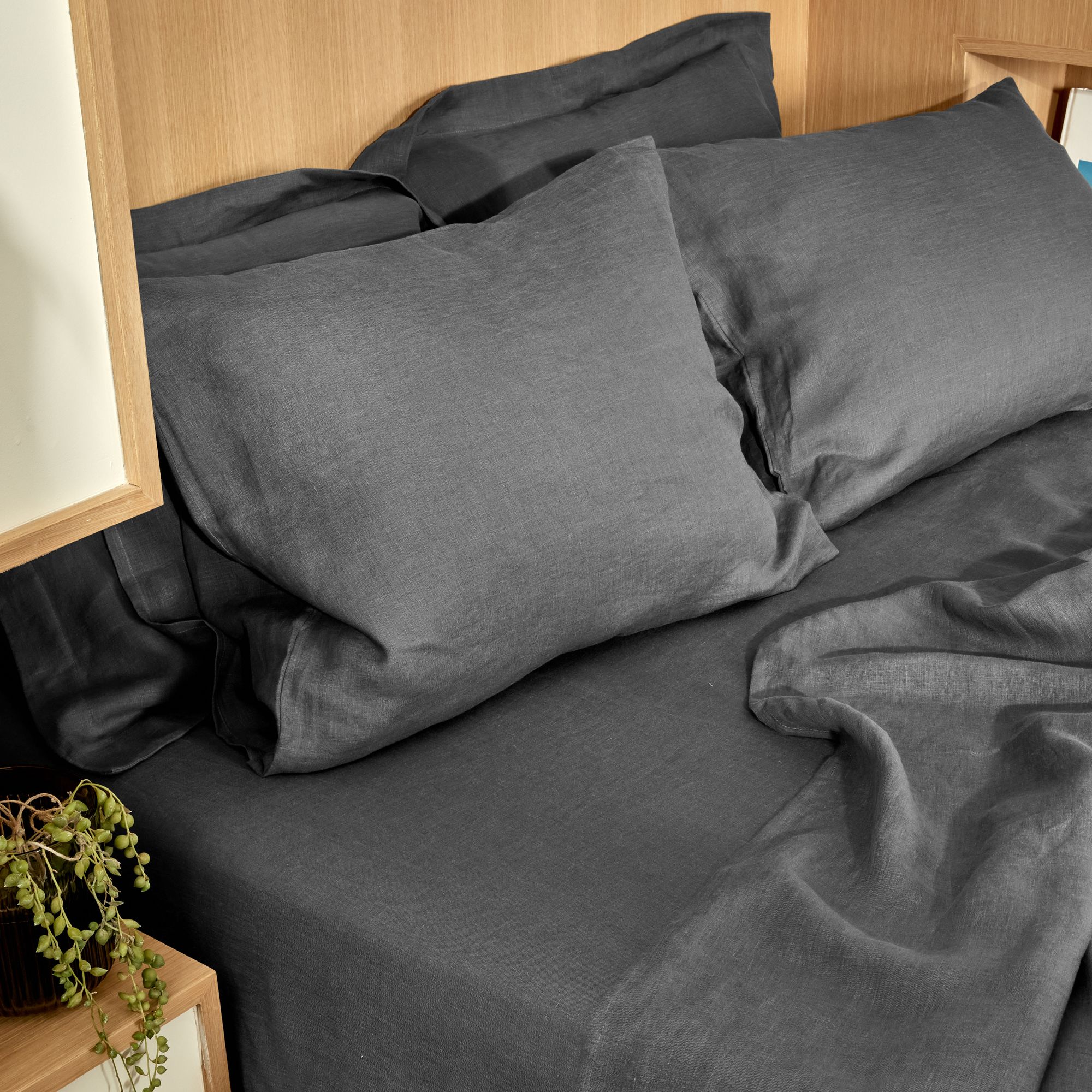 Best Silk Sheet
Lilysilk 19 Momme Seamless Silk Sheets Set - $155
Lilysilk is known for their 19 Momme seamless silk linen sets, made from 100% Grade A Mulberry silk. This set's silk is made exclusively from Bombyx Mori silkworms, known for producing the world's highest quality silk, and crafted by skilled artisans. Unlike the seamed version, these seamless sheets are cut from a single, larger sheet, making them more durable and aesthetically pleasing.
Best Cooling Sheet
Italic Breeze Eucalyptus Sheet Set - $105-$150
For a bedding option that's both eco-friendly and luxuriously soft, try Italic's 100% eucalyptus fiber sheet set. Made from TENCEL™ lyocell fiber with a 300-thread count, this set lives up to its name. It feels cool and wicks away sweat for a comfortable night's sleep.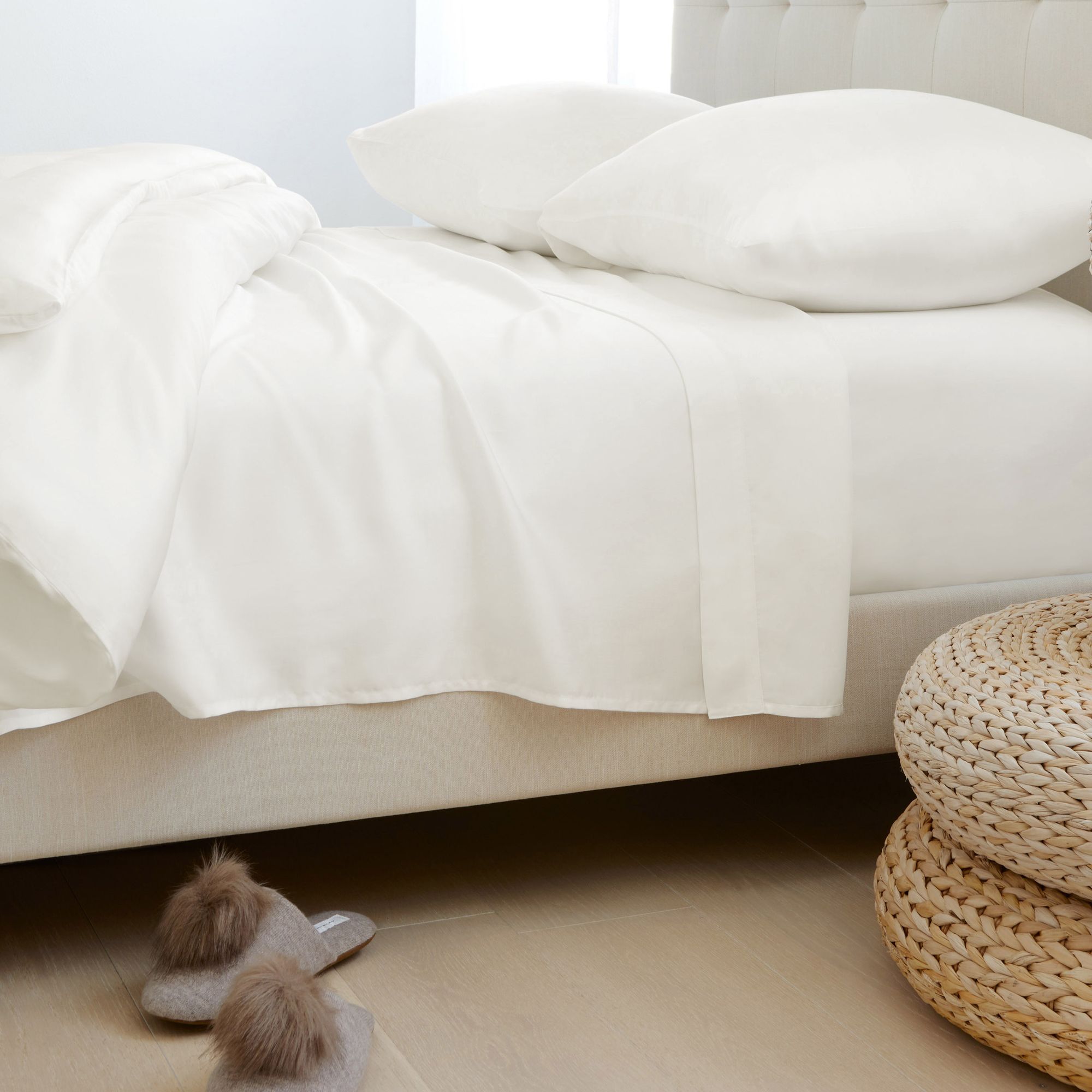 Best Printed  Sheets
Brooklinen Classic Core Sheet Set - $118
For those who live out loud in the streets and the sheets, Brooklinen Classic Core Sheet Set is for you. These sheets feature a breathable 270 thread count weave, creating a luxurious and hotel-style feel that's perfect for hot sleepers. It's made with 100% long-staple cotton, you'll feel like you're wrapped in luxury every night. Plus, it comes in cute prints, too!
Best Jersey Sheet
Italic Cloud Cotton Jersey Sheet Set - $75-$120
This is your favorite soft, cozy tee wrapped around you all night long. Italic's Cloud Cotton Jersey Sheet Set will ensure that you wake up feeling refreshed and ready to start your day. Cotton jersey is a versatile material that promotes balanced airflow. Enjoy year-round comfort and the perfect night's sleep with this cotton jersey sheet set.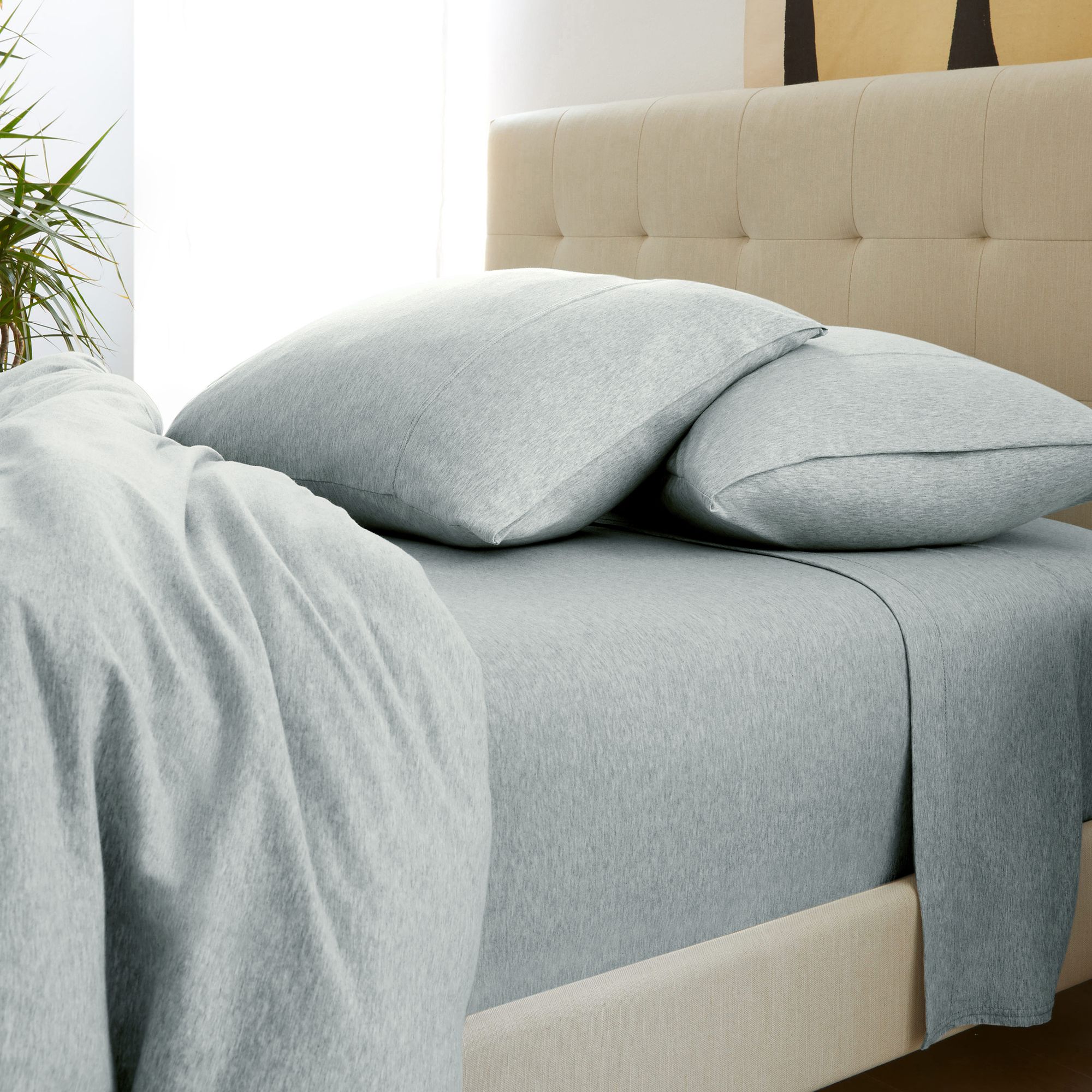 Best Value Sheets
Bedsure 100% Bamboo Sheet Set - $45.99
Feel luxurious even on a budget. This bamboo sheet set from Bedsure is made from 100% organic bamboo. They're not only soft and silky to the touch, but also naturally cool and moisture-wicking. They're perfect especially for hot sleepers and night sweaters. The twill weave design and 250-thread count ensures the sheets are less likely to tear compared to traditional bamboo sheets.
Best Percale Sheets
Italic Crisp Percale Stripe Sheet Set - $105-$150
Indulge in the luxurious comfort of Italic's premium long-staple combed cotton percale sheet set. The tight weave lends an elegant matte finish that stays light, breathable, and cool to the touch throughout the year. You'll appreciate its crisp feel that resists wrinkling and rumpling, keeping your bed looking its best.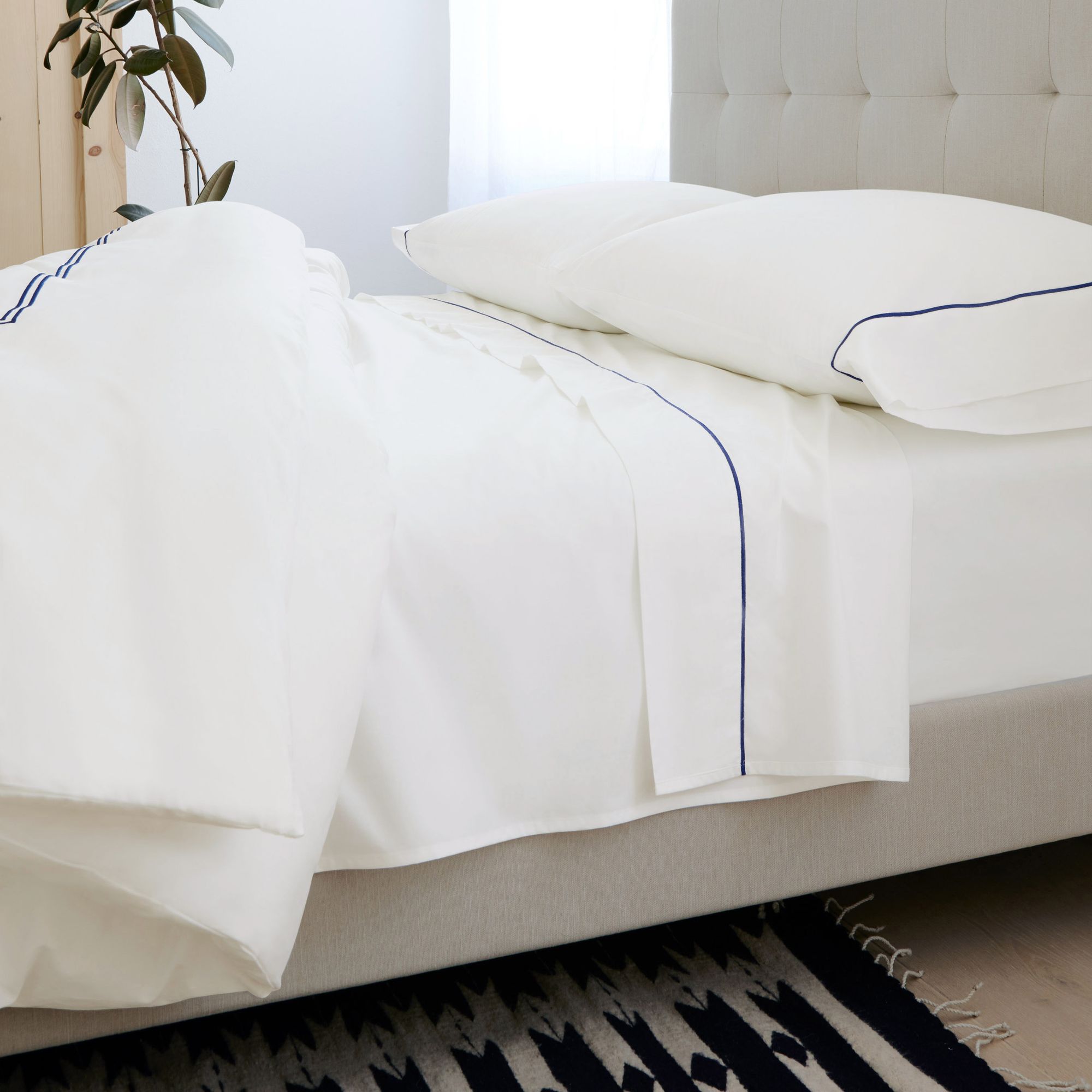 ---
A note from Italic.
In conclusion, choosing the right bed sheet can make a world of difference in transforming your bedroom into an oasis of rest and relaxation. From breathable cotton percale to moisture-wicking bamboo and cooling eucalyptus fibers, there are a variety of materials and weaves to choose from.
Understanding your preferences and needs, as well as considering factors such as thread count, durability, and care instructions, can help you find the perfect set of sheets for your ideal sleeping experience.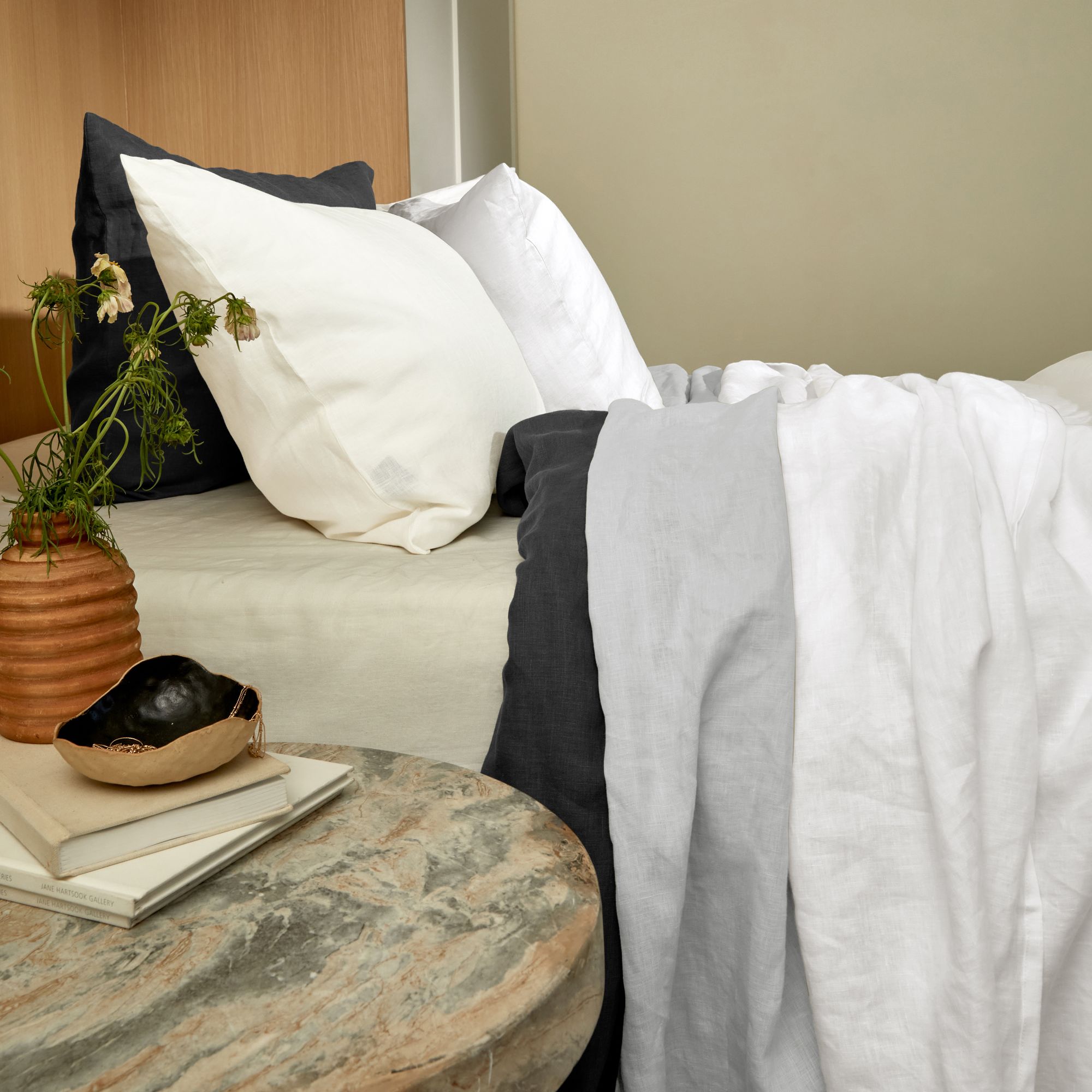 So take the time to explore your options and invest in quality bed sheets that will provide you with the ultimate comfort and luxury for a restful night's sleep.
---
Frequently Asked Questions
Q: What materials should I look for in a bed sheet?
A: Popular options include cotton, linen, bamboo, and silk. Each material has unique qualities that can affect breathability, softness, and overall comfort.
Q: What is the best thread count for sheets?
A: Thread count refers to the number of threads woven into one square inch of fabric. However, thread count is not always an accurate indicator of quality. Look for sheets with a thread count of at least 200 for durability and comfort.
Q: How do I choose sheets for hot or cold weather?
A: Look for sheets that are breathable and moisture-wicking for hot weather, such as cotton or bamboo. For colder weather, opt for materials like flannel or heavier cotton blends to keep you warm and cozy.
Q: What is the best sheet weave for me?
A: The weave of your sheets can affect their feel and durability. Percale weave is crisp and lightweight, while sateen weave is soft and silky. Twill weave is strong and durable, making it less likely to tear than other weaves. Consider your personal preferences and needs when choosing a weave.