Whether you're a wine connoisseur or a cocktail enthusiast, you know that the right drinking vessel can make all the difference. There's something about sipping out of a beautifully crafted glass that can add a touch of luxury to your everyday life.  
So we're breaking down the best drinking glasses from tall & elegant glasses to sleek and modern tumblers for all your sipping needs.
Best overall drinking glasses:
Price: At $39.99, this set is an affordable option for anyone looking to stock up on some high-quality glasses.
Manufacturer: Libbey is a well-known manufacturer of glassware with over 200 years of experience in the industry. With a reputation for producing durable and stylish glassware, it's no surprise that the Libbey Polaris set is a popular choice among consumers.
Features: This 16-piece set includes eight 16.25 oz. tumblers and eight 12.25 oz. rocks glasses, making it a versatile choice for any occasion. These glasses have a weighted base that ensures a stable and comfortable grip.
Pros: One of the standout features of this set is its affordability. For the price, you're getting a lot of bang for your buck. The glasses are also dishwasher safe, making cleanup a breeze.
Cons: There's not much to dislike about this set from Libbey. It's durable and basic, so if you're looking for something more elegant or exciting, there are more stylish brands in the market.
Best assorted drinking glass sets:
Price: The Duralex Picardie Glass Tumblers may cost a bit more than your average set of glasses, but their durability and longevity make them a great investment in the long run.
Manufacturer: Duralex has been producing high-quality glassware since 1945, so you can trust that these glasses are made to last. Plus, they're made in France, so you're getting a touch of European sophistication in your glassware.
Features: These glasses are made from tempered glass, which means they're chip-resistant and can withstand sudden temperature changes. They're also dishwasher and microwave safe, making them incredibly convenient for everyday use.
Pros: The Duralex Picardie Glass Tumblers are versatile, stylish, and incredibly durable. Their classic design makes them a great addition to any kitchen or bar.
Cons: One potential downside is that these glasses are on the heavier side, which may not be ideal for those who prefer lighter glassware.
Best short drinking glasses:
Price: At a mid-range price point, this set of 12 glasses is affordable without sacrificing quality.
Manufacturer: These glasses are manufactured by Bodega, a company that specializes in crafting stylish and functional glassware for everyday use.
Features: The simple and elegant design of these glasses makes them perfect for any occasion, from casual dinners with friends to more formal events. Because of its size, the Bodega 12 oz. Medium Drinking Glasses can be used for drinking and desserts.
Pros: One of the biggest advantages of this glassware set is its durability. Made from sturdy glass, these glasses are less likely to break or chip than some other types of glassware.
Cons: Some may find the design of these glasses to be too plain and lacking the decorative elements of other glassware sets. Additionally, while the medium size is versatile, some customers may prefer larger glasses for certain beverages.
Best tall drinking glasses:
Price: While it's not the cheapest option out there, the Spiegelau Perfect Serve Collection Long Drink glass is priced reasonably for the quality and durability it offers.
Manufacturer: Spiegelau is a well-known brand in the world of glassware, known for their high-quality and innovative designs. Their Perfect Serve Collection Long Drink Set is no exception.
Features: The Spiegelau Perfect Serve Collection Long Drink glass is made from high-quality lead-free crystal glass. Its sleek and elegant design adds a touch of sophistication to any home bar or entertaining setup. The tall and slender shape is perfect for serving your favorite long drinks, allowing you to fully appreciate the colors, aroma, and flavors of your beverages.
Pros: The Spiegelau Perfect Serve Collection Long Drink glass is versatile and can be used for a variety of drinks, from gin and tonics to iced teas. It is dishwasher safe, making it easy to clean and maintain. Its crystal clear clarity and stylish design make it a great addition to any glassware collection.
Cons:While these glasses are versatile enough to be used for a variety of drinks, they may not be the best option for those who prefer shorter, wider glasses for their cocktails.
Best decorative drinking glasses:
Price: These tumblers will set you back around $55, which is a bit steep for just two glasses. However, the quality of the glass and the craftsmanship that goes into them may make it worth the investment.
Manufacturer: IVV is an Italian company that has been around since the 1950s. They specialize in creating high-quality glassware, so you can be sure that these tumblers are made with care and attention to detail.
Features: These tumblers hold about 12 ounces of liquid, are dishwasher safe, and are made with thick glass that's built to last. The real selling point here is the retro design, which is reminiscent of the 1950s and 60s.
Pros: The retro design is unique and eye-catching, and they'll look great on any table setting.  The texture and gem-tone colors make drinks shine at the table.They're also made with thick glass, which means they're less likely to break or chip.
Cons: One of the downsides of these tumblers is the price. As mentioned earlier, $55 for just two glasses is a bit steep. They're also not as versatile as some other glasses, as the retro design may clash with some table settings.
Considerations When Choosing a Drinking Glass
Type of Beverage
First things first, what are you drinking? Water, wine, juice, cocktails, or something else? Each type of beverage may require a different type of glass to really savor it.
Materials
Material matters! Glass is the classic choice for clarity, but crystal or plastic have their place too. Crystal glasses are often used for special occasions due to their elegance and high level of clarity, while plastic glasses are best for outdoor use or in situations where breakage is a concern.
Size and Shape
Size and shape can affect the taste, aroma, and visual appeal of your drink. Skinny or wide, tall or short - it's all about personal preference and the type of beverage you're enjoying.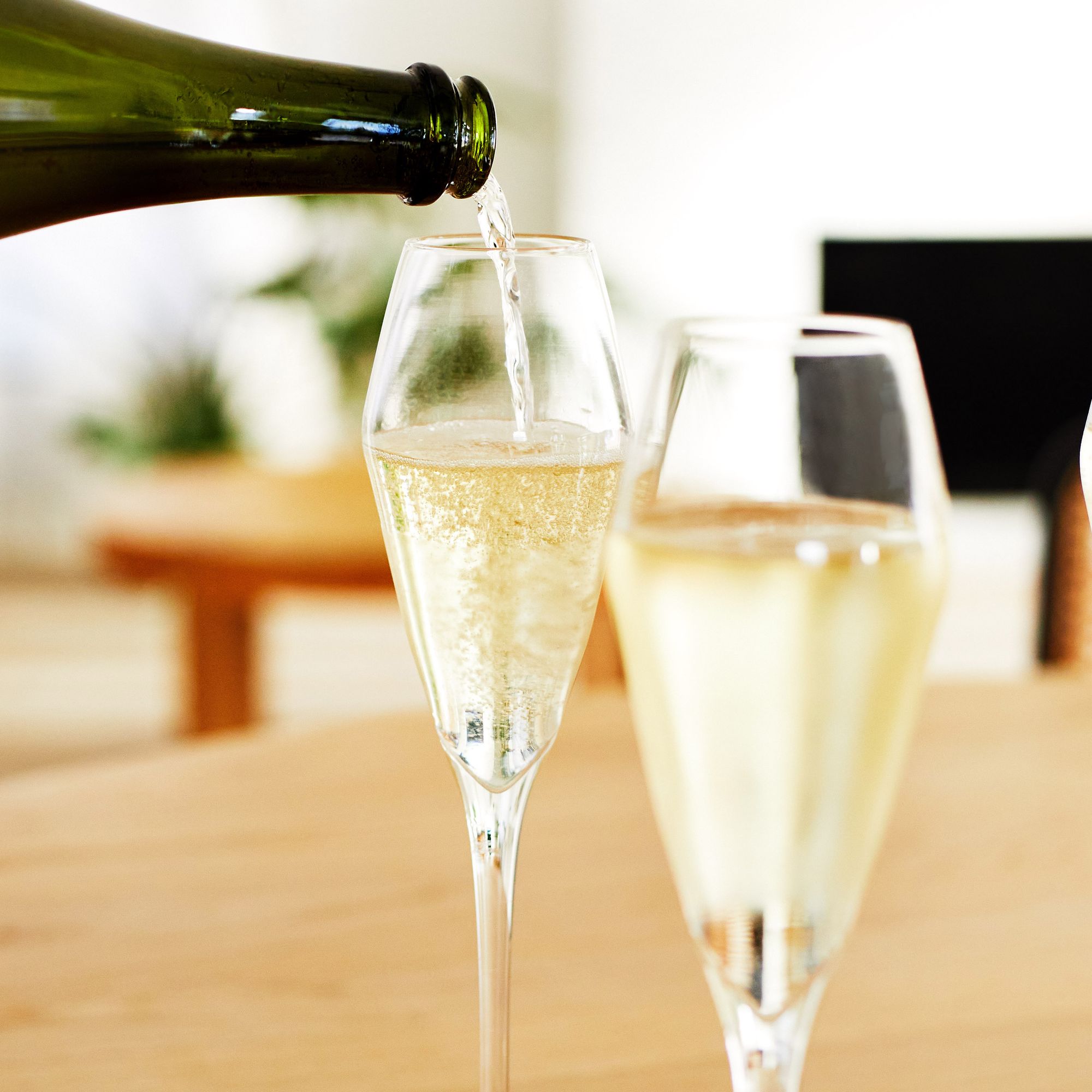 Design
Design and style can take your drinking experience to the next level, whether you want simple and functional or fancy and ornate.
Durability
Durability is key, especially if you're prone to breaking glasses (no judgment). Glasses that are made from thicker, heavier materials may be more durable and less likely to break, while thinner glasses may be more fragile but can offer a more delicate drinking experience.
Comfort and ergonomics
Last but not least, comfort and ergonomics can impact your overall drinking experience. A glass that's comfortable to hold and sip from can make all the difference in how much you enjoy your beverage.
Features to Look for in Drinking Glasses
Stackable Glasses
Stackable glasses are a game-changer when it comes to storage and organization. Not only do they save space in your cabinets, but they also make it easy to grab a handful of glasses for your next gathering without having to juggle multiple trips.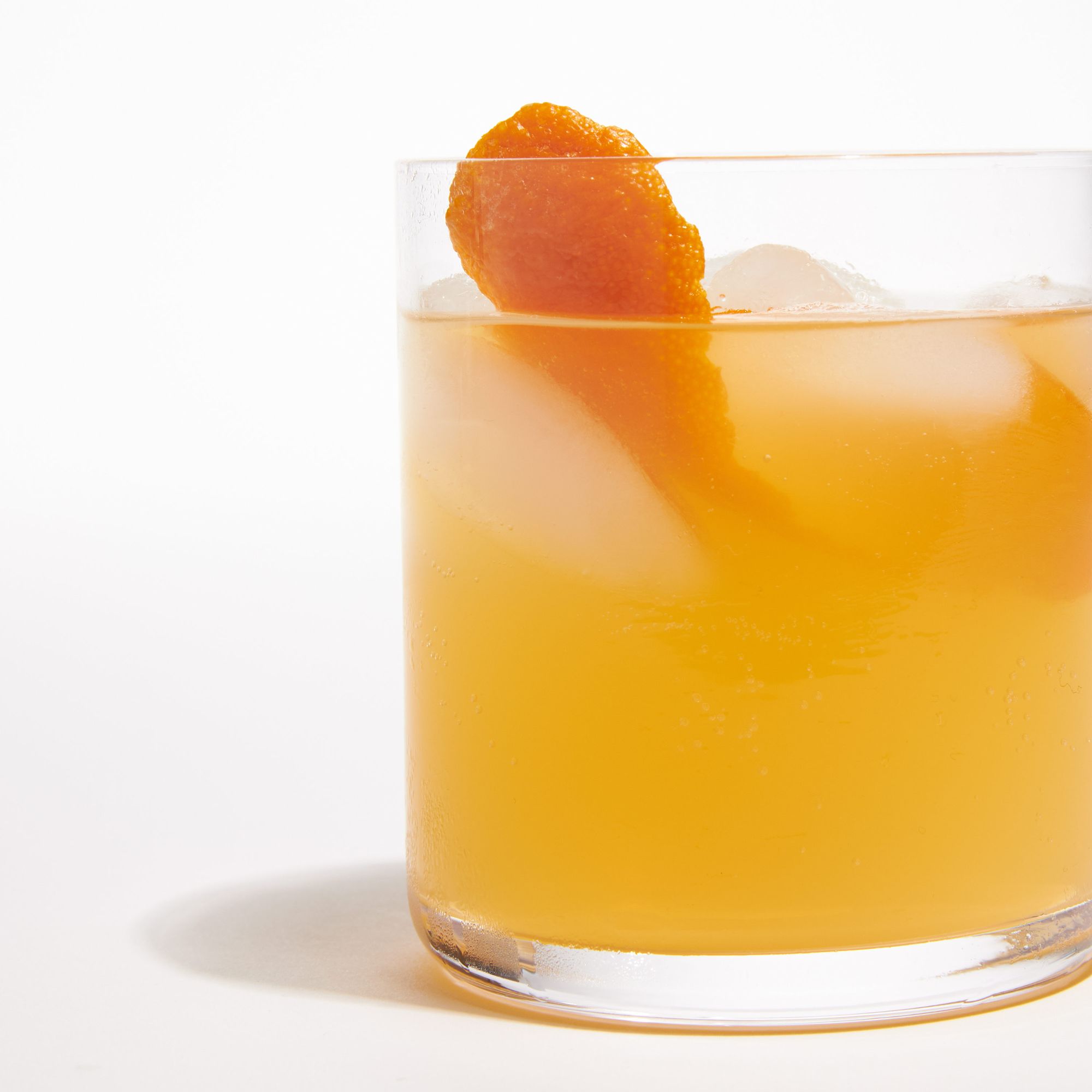 Insulated Glasses or Double-walled Glasses
If you're looking for a glass that can keep your beverages at their ideal temperature for longer, insulated glasses or double-walled glasses are the way to go. These glasses use a layer of insulation to keep your hot drinks hot and your cold drinks cold, without affecting the temperature of your hands. Perfect for those who like to savor their drinks slowly or for anyone who's tired of lukewarm coffee.
Easy-to-Clean Glasses
No one wants to spend hours scrubbing stubborn stains off their glasses, which is why it's important to look for glasses that are easy to clean.
---
A note from Italic.
That concludes our roundup of the best drinking glasses on the market. Whether you're sipping on water, wine, or a fancy cocktail, there's a perfect glass out there for you. From the stackable and durable Libbey Polaris set to the elegant and timeless Duralex Picardie tumblers, we've covered a range of options for all your drinking needs.
But wait, we can't forget to mention the Terre Handblown Crystal Stemless Wine Glasses from Italic. These glasses are a true showstopper, and they deserve a place in your home bar or kitchen. Made from lead-free crystal, they're not only stunning but also safe for you and the environment. Plus, the stemless design makes them easy to hold and perfect for everyday use or special occasions.
So, whether you're looking to upgrade your glassware collection or just starting out, we hope this post has helped you find the perfect drinking glasses to suit your style, needs, and budget. Cheers to good drinks and great company!
Frequently Asked Questions
Q: What is the best material for drinking glasses?
A: The best material for drinking glasses depends on your personal preferences and needs. Glass is a popular choice due to its clarity and ability to showcase the beverage, while crystal glasses are often used for special occasions due to their elegance and high level of clarity. Plastic glasses may be preferred for outdoor use.
Q: What should I consider when choosing drinking glasses for everyday use?
A: When choosing drinking glasses for everyday use, consider durability and ease of use. Look for glasses that are made from thicker, heavier materials that are less likely to break. Also, consider the weight and shape of the glass to ensure it's comfortable to hold and drink from.