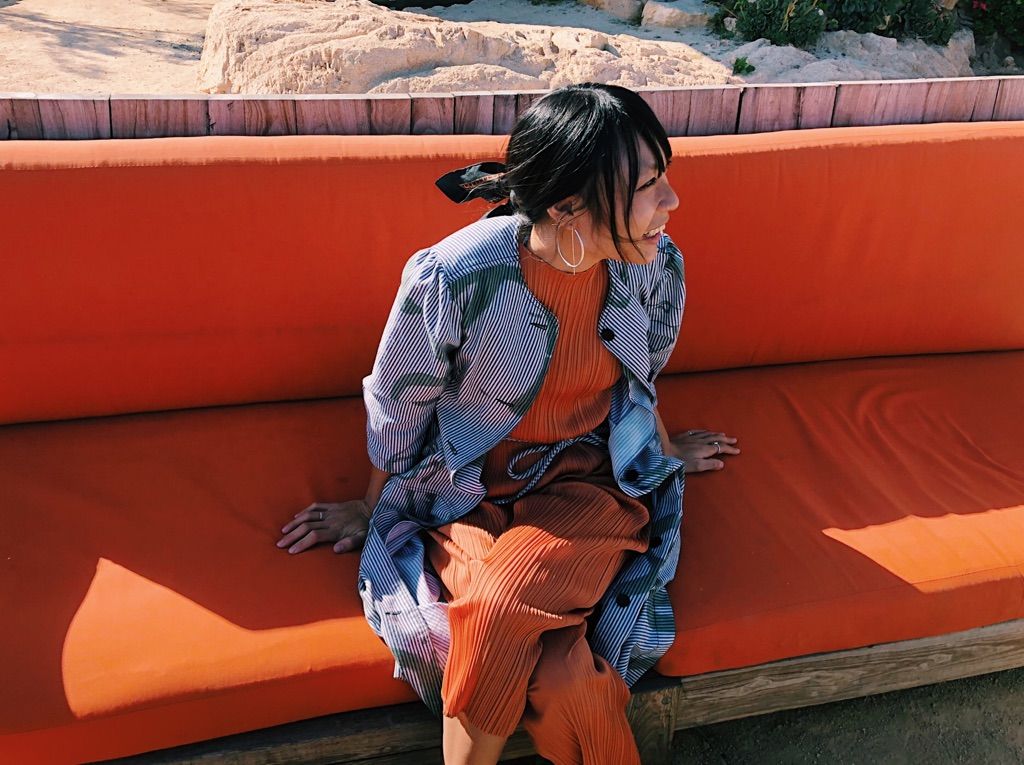 Born in Australia and now based in LA, chef and food stylist Sandy Ho is fascinated by nostalgic cooking with a unique, global appeal. Inspired by her travels around the world, Sandy creates colorful dishes that are full of flavor, carefully using locally sourced and sustainable produce whenever possible.
Here, she shares her Thai Roasted Spring Chicken and Cherry Salsa recipe, and our new Zest Dutch Oven is the perfect cookware to prepare it, whether you're a skilled cook or a novice in the kitchen. And the best part? You'll only have one pot to clean afterwards.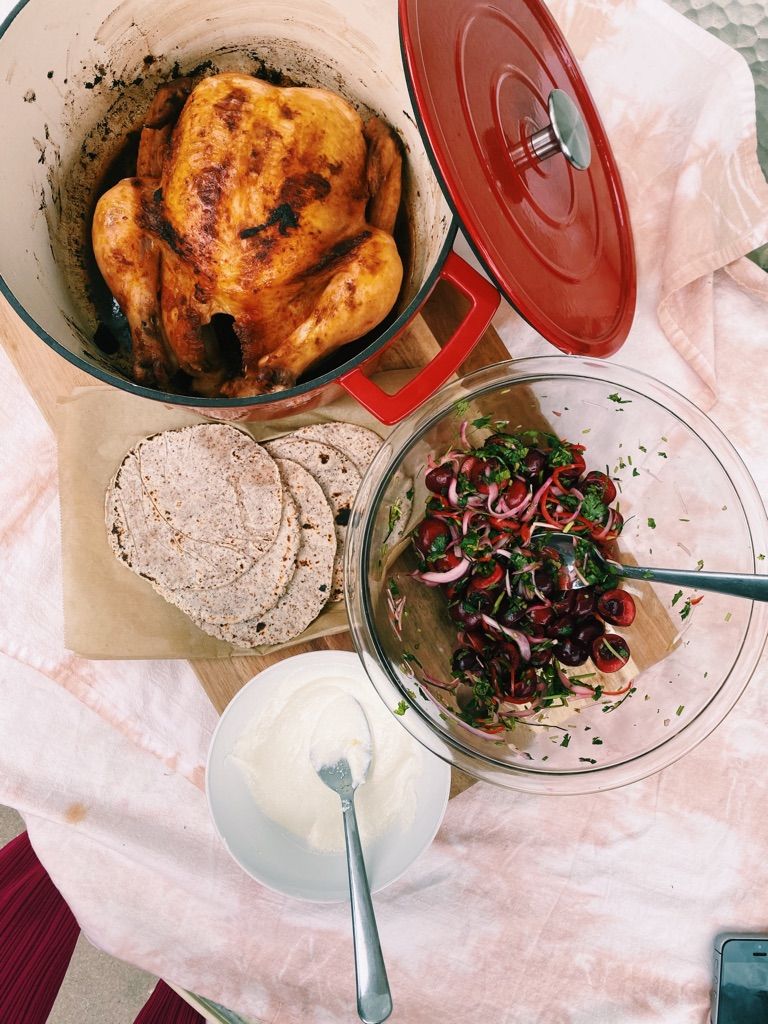 Thai Roasted Spring Chicken
Ingredients
1 whole chicken
1 tbsp lemongrass
1 red fresno chili
1 tsp ground paprika
1 ginger
2 tbsp fish sauce
1 tbsp brown sugar
2 tbsp olive oil
2 garlic cloves
Sea salt
Steps
Preheat your oven to 425°F and place the whole chicken, patted dry into the Dutch oven.
Mix up the lemongrass, chili, paprika, ginger, fish sauce, brown sugar and olive oil to make a marinade. Blend together until smooth (add a little water if you need to thin it out), and then stir in 1-2 cloves of thinly sliced garlic.
Pour the marinade over the chicken. Don't forget the inside cavity, too.
Sprinkle over a generous amount of salt.
Massage the chicken until it's liberally covered. Place in the oven uncovered for 25 minutes at 425°F. And then turn down the temperature to 350°F and continue cooking until the juices run clear, about another 25-30 minutes.
Once your chicken is out of the oven, place the lid on the Dutch oven and let it rest for 20 minutes. This will ensure the chicken is super juicy, and also allow the pan juices and fond to lift from the bottom.
---
Cherry Salsa
Ingredients
This is my favorite way to have fresh spring cherries in a savory dish.
1 1/2 cups of pitted spring cherries, cut in half and some in quarters
1-2 garlic cloves, sliced julienne
1 kaffir lime leaf, stem removed and finely sliced
1 fresno chili, sliced
1/4 red onion, thinly sliced
1/2 cup of chopped cilantro, stems and leaves
2 tbs sesame seeds (black are great and nutritious)
Sea salt
1 lemon
Steps
Add all the ingredients to a mixing bowl. Pro tip: this recipe can be adjusted to whatever you like or have on hand. If you prefer parsley then use some; if you don't have kaffir lime leaves, use lemongrass or ginger. Add an extra slice of the chili if you like it spicy – you can make it yours!
Next, add the juice of a whole lemon and then pour over ¼ cup of drippings from the pan after your chicken has rested.
Carve up and serve your chicken. Make sure you spoon over a good amount of that delicious red cherry salsa, too.