Live your best life.
As customers, we are told that we have to spend a lot to buy something nice. And, if we want something affordable, we instinctually expect it to be poorly made. The truth is, great products do cost a bit more to make, but they're still affordable by the time they come out of the factory. Rather, it's the brands and retailers that need you to believe this narrative to justify their high markups — they're the ones who make great products inaccessible and expensive for us.
Italic promises to deliver the same high-quality products and experience as those premium brands and retailers, but this time at prices everyone can afford. How? We used technology to pioneer a new model of retail that bypasses brands and retailers and works to serve customers and manufacturers — not middlemen.
Italic is more than a store with nice products. As Italic has grown, so too have our ambitions and the scale of impact we'd like to make on the world. For our manufacturers, Italic charts a path towards a future where they no longer have to rely on clients to stay in business. For our customers, Italic isn't just a place to shop what they need, but a guilt-free way to buy what they want. Great products aren't just things people buy. They're the key to unlocking a happier, more fulfilling life.
That's the core of everything we do: helping people live their best lives.
---
Open to Everyone
Starting today, Italic is now available for everyone — no membership needed. A lot is still the same: the same exacting quality standards, the same manufacturers as top brands, the same radical prices that undercut equivalent brands by 50-80%. Only now, everyone can access Italic and purchase our products at the same prices as before.
Why open Italic for everyone? Two reasons: lowering prices and expanding access.
We price our products to be the most competitive in every category. Early on, that meant that taking a loss on nearly every product we sold, so we needed to charge a membership fee to make money. Now, our order volumes have grown to a scale where our unit costs can support our pricing and quality standards without the need to charge a membership fee.
From the start, our purpose is to enable everyone to live well. That means we need to deliver the highest quality of product, at the lowest price, to as many people as we can — a membership requirement prevents this. However, by changing the membership from a paywall to an upgrade, we can now offer a stellar experience to everyone while still rewarding our most loyal customers.
Ultimately, an open Italic benefits everyone. Customers can shop the same high-quality products at the same great prices, without a membership fee. Members who choose to upgrade to Italic Bold will earn more, save more, and get more out of their Italic experience. Manufacturers receive higher order volumes and, thus, revenues from selling on Italic. And, with more customers and manufacturers, we're able to offer more products at lower prices.
---
Italic Bold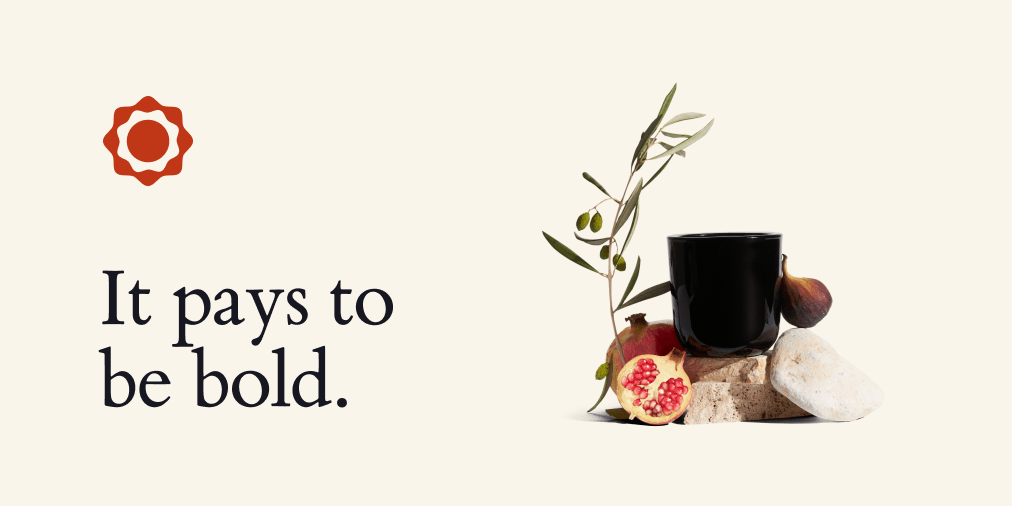 Along with opening the marketplace, we've totally reimagined our membership so that our most loyal customers and existing members can have a way to earn more, save more, and get more out of their Italic experience. We wanted the membership to be simple and easy to understand. And, most importantly, we wanted it to be so good, it almost feels like you're stealing from us.
Put simply, the new Italic Bold membership will literally pay for itself, and then some. For $60 per year, the new Italic Bold Membership includes (but is not limited) to the following:
Quarterly Member Credits
Double Referral Bonuses
Earn Up to $5 Credit for Product Reviews
Exclusive Sales and Events
Early Access to New Products
On-Demand Gifting Concierge
While shopping without a membership will also be a great experience, Italic Bold goes above and beyond. It's our way of demonstrating our commitment to and appreciation of our most committed customers.
---

We are also unveiling a completely redesigned Italic.com to complement the new membership and open marketplace. Your shopping experience was our first priority when we were redesigning our site. Design has always been central to Italic, but over the years our product complexity outgrew our old site's constraints.
The new Italic is the culmination of a full year of work and delivers a modern yet familiar shopping experience while honoring the rich history we've inherited with our name.
We started with our roots and took inspiration from the illustration, typography, and colors popular during the time period in which the Italic typeface was created. Our new color palette and illustrations trace back to the medieval textbooks in which Italic first appeared. Our new font, believe it or not, is a minimally changed version of Bembo — the very same font used in the 1400s and 1500s by the Aldine Press, the inventors of the Italic font.
The site design, on the other hand, prioritizes ease of use. The new product pages share information in a more structured, easy-to-understand way. The new category pages are intended to route customers to the right products as efficiently as possible. The new settings enable customers to better understand their past savings and tailor their interests for a personalized shopping experience.
Above all, the new Italic.com promises the beginning of a more cohesive, delightful, and community-driven shopping experience. We hope you enjoy using it as much.
---
Our changes today mark the first page in Italic's next chapter — one that is more democratic, more delightful, and more aligned with our mission to create a new model of retail that serves customers and manufacturers instead of middlemen.
With full hearts and lots of excitement — welcome to the new Italic.
Jeremy Cai, CEO