Our first women's footwear collection is here, and we're offering an exclusive peek into the thought and the making-of of these timeless, elegant, yet contemporary shoes.
Shoes come in all shapes, sizes, materials, heel heights and foot coverage options. Yet, when it comes to styles that work both year-round and around the clock, at Italic, we narrowed it down to four. Just like you only need six good lipsticks and three high-quality bags, these four styles can rise to any occasion. CCO Annie Chen proudly introduces us to "an elegant pump with a real heel for when you want that extra polish; a slingback that gives you an elevated look; wearable boot that elongates the leg with a flattering-shaped toe; a cool-girl ballet flat that is feminine without being too sweet."

All styles are made in Napa leather, which is known for its softness and for the way it molds to one's foot, ensuring more comfort and a better fit. Visually, it looks less polished, which gives the shoes a more contemporary look. The color palette strikes a balance between neutrals and accent, yet timeless colors. "The neutrals are the foundation for the closet, so we made sure to offer black, white and a beautiful tan hue that can match anything," says Chen. "Red is a classic - it never goes out of style and always provides an uplifting pop of color; we are partial to true reds that are on the brighter side of the color spectrum."  She also incorporated off-white. "It appealed to us because it was neutral and surprisingly wearable but just unexpected and "off" enough to give it some attitude."
The goal was creating a collection that felt, at the same time, timeless and relevant. "Each style is grounded in a silhouette that makes it inherently wearable, but with design details that keep it interesting and special," says Chen.
When it comes to sourcing, we looked at Italy's tradition of premium craftsmanship, and we partnered with a family owned factory in Italy, whose clients include top luxury brands in the industry such as Tod's, Prada, and Dolce and Gabbana.
Read below to learn more about the genesis and construction of each style.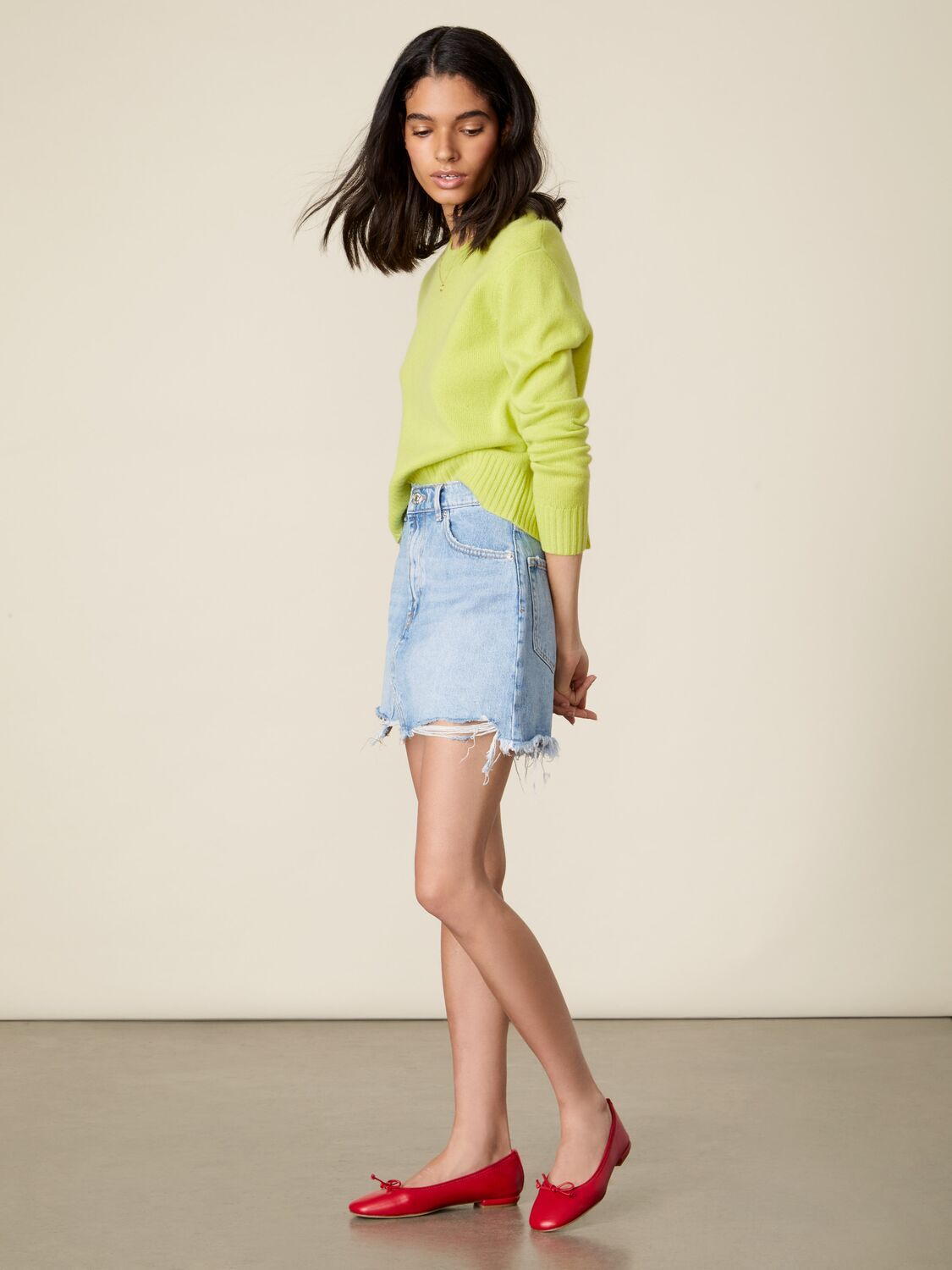 Bella Ballet Flat: feminine, yet not too girly.
Ballet flats can be a very versatile shoe, and divas such as Audrey Hepburn and Brigitte Bardot showed the world countless ways to wear them. Yet, they can easily veer into "childlike" and "saccharine" territory. Italic set out to design the cool girl's ballet flat.  "We accomplished this by playing with contrasts," says Chen. "For example, our Bella flat has a sweet delicate bow detail, but also a slightly squared toe that makes it lean fashion."  And they're comfortable too: : a leather tab conveniently placed in the back an elasticized opening ensures optimal fit and comfort.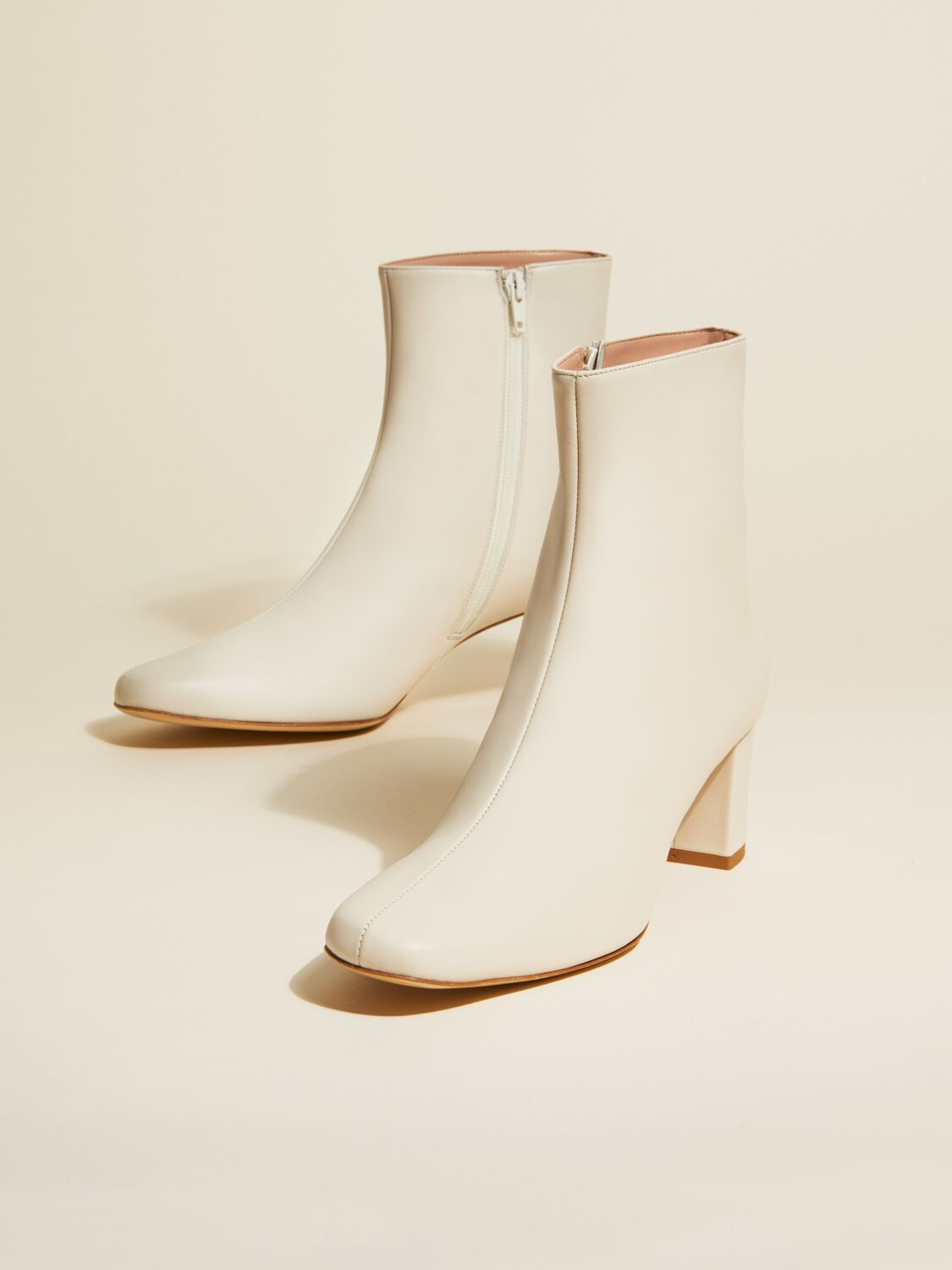 Harper Boot: a power-up of the ankle boot.
In the last few years, we've seen the luxury industry fall for ankle boots, which came in as many styles as it could: Western-inspired, variations on the theme of Chelsea boots; combat-inspired booties, sock booties, you name it.
At Italic we created the Harper boot to be your timeless, yet contemporary workhorse shoe. "We designed Harper to be tall enough to be flattering (50mm) but still comfortable to walk in; a block heel also helps with wearability," says Chen.  In ankle boots, the shaft height is important as well: too short or too tall can both be awkward in different ways. "We strived to strike that sweet spot where it works for customers of different heights, and with both jeans/pants and skirts/dresses," Chen continues. "The Harper also has an elegant slightly squared toe and a slimmer ankle which leans into the sock boot shape without being too trendy."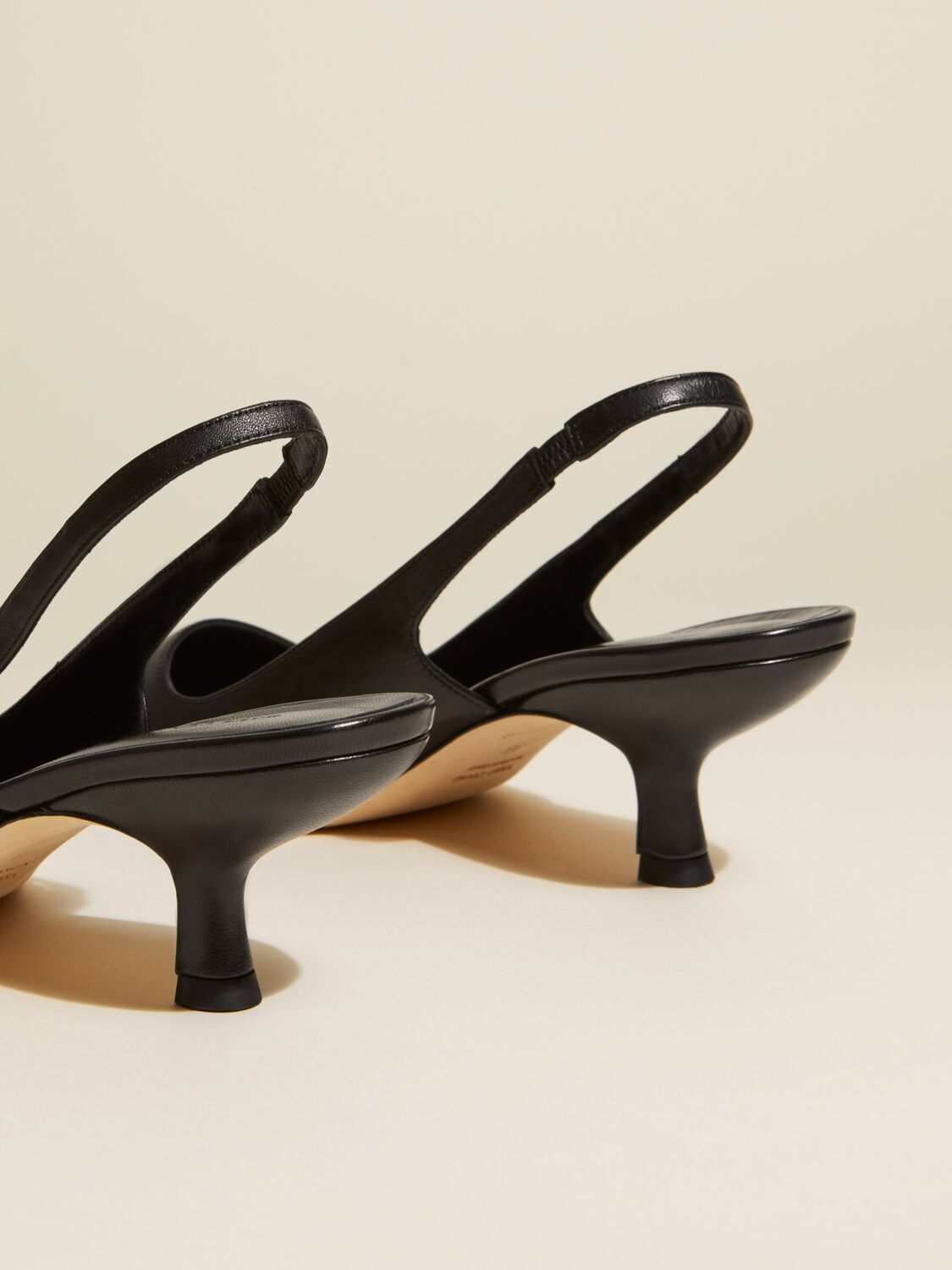 Eve Slingback: from ladylike to effortlessly chic.
There has been a massive revival of low-heeled shoes in the past decade, but oftentimes, they really push the "retro-inspired" envelope and can feel like part of a 1950s stage costume. At Italic, we freshened this silhouette up by making it into a slingback shoe and by adding construction and stitching details that make it a quintessentially modern classic: an angled 50mm heel, a sling strap with a small elastic for fit and comfort, and a pointed toe. "The Eve slingback riffs on what would normally be a very conservative shape with its exaggerated scooped opening, which reveals the slightest bit of toe cleavage," says Chen. "Similar to the Harper Boot, we wanted the heel to be tall enough to flatter the body, but not so tall that it would make it difficult to walk in."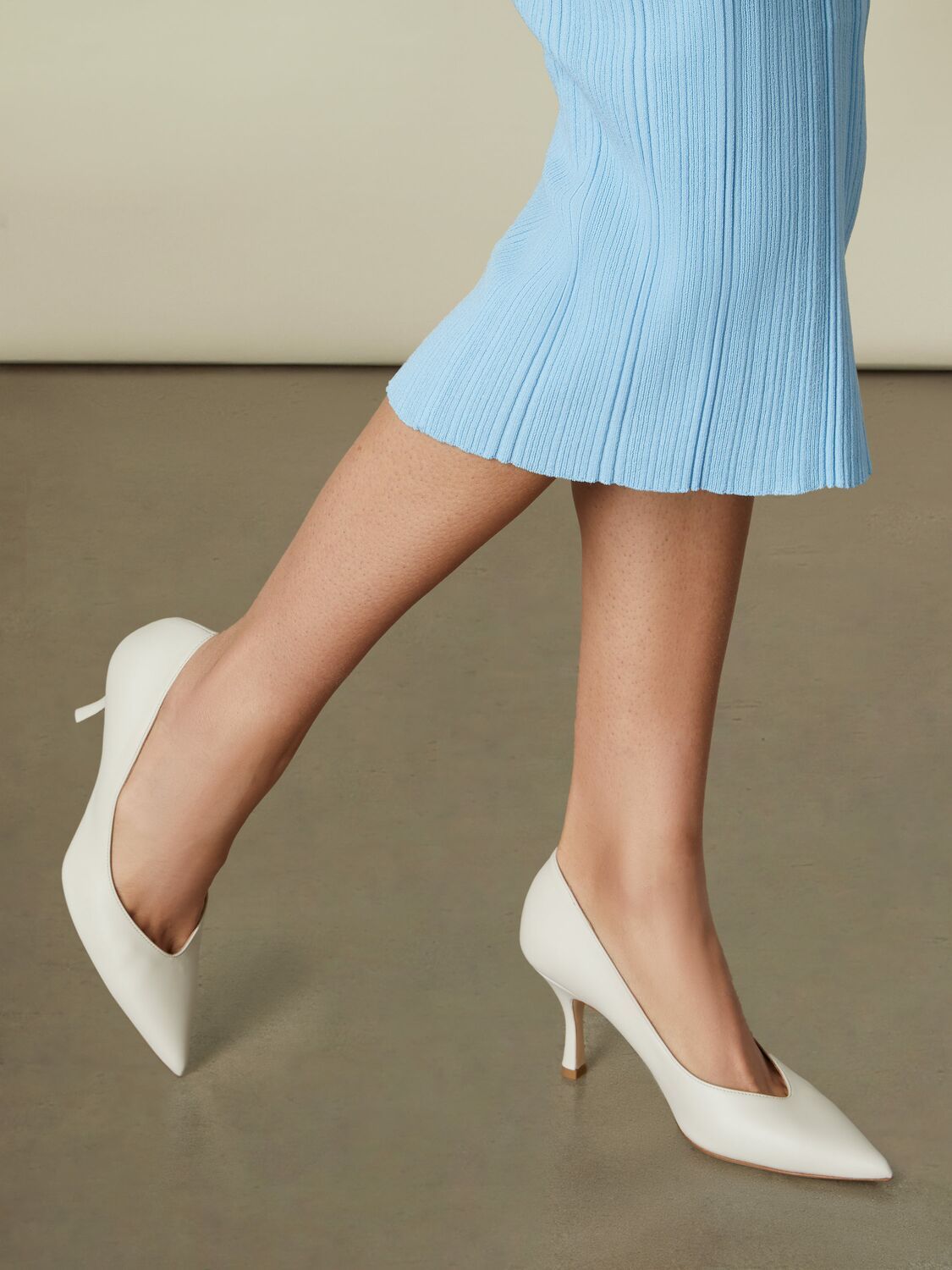 Stella Pump: elegant, feminine, and walkable.
In an era when the high-heeled pump has gone on to epitomize a certain type of city glamour, here at Italic we reinterpreted this iconic accessory to make it the walking definition of timeless feminine elegance. The 70mm heel makes it less intimidating than a 100 or 125 mm one, while its subtly pointed opening has an always welcome leg-lengthening effect. "The Stella pump has a classic skinny heel —in our opinion still the most beautiful!—but with an unexpected cutout detail at the toe," says Chen. "We considered giving her a lower heel but in the end we loved her with the 70mm heel and she is the tallest shoe in the collection.  Sometimes you need a shoe that gives you that extra height and doesn't compromise on femininity!"