When it comes to sleeping, it's difficult to outline a formula of universal comfort.
Online mattress brands aim for mattresses that are neither too firm nor too soft, in order to appease a large pool of customers and to make up for the fact that you can't really try them on in-store. Yet, mattress toppers are a cost-effective and efficient way to customize your sleeping experience, and the best mattress topper will meet your sleeping needs.
Do you like feeling like you're pleasantly sinking into a foamy cloud? Do you like extra support, so that you feel like you're almost hovering over your bed? Do you just strive for coziness? Different mattress toppers in different materials will yield different effects, but what all of them do is cradle your pressure points, namely shoulders, hips, and knees. Have kids? Our friends at Porch also wrote a post with recommendations on how to get a great night of sleep, specifically for children.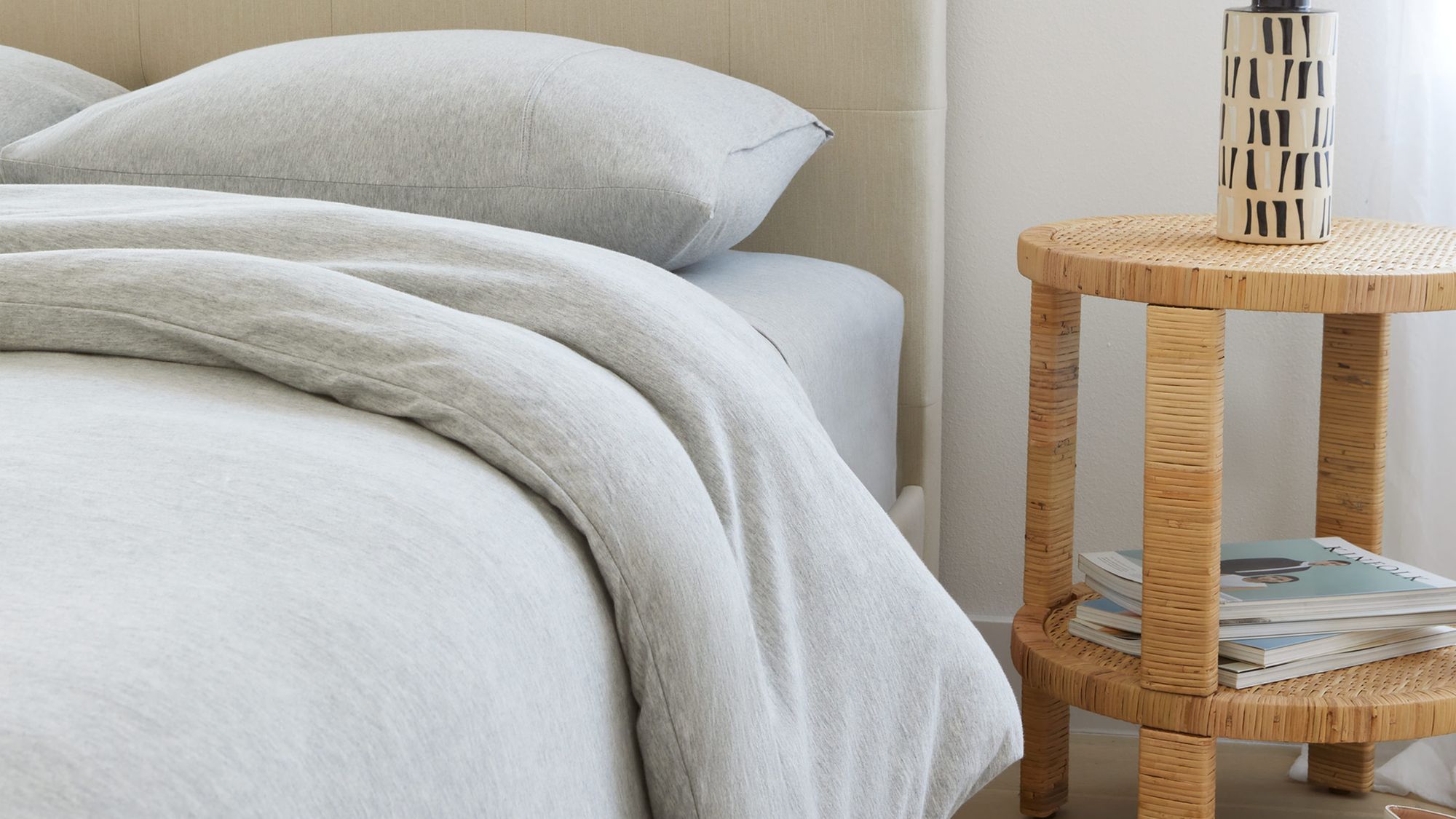 Memory-foam is for softness and support.
If you think that your mattress is too firm, a memory foam mattress topper will gently cradle your body while providing extra cushioning. In fact, it offers full-body pressure relief and it easily molds to your body.
Yet, memory foam is not ideal for hot sleepers, as it will likely make them sweat.  What's more, they tend to feel thick rather than light and airy,  which might add to the heat-induced discomfort. The price range of memory-foam toppers is quite wide, with popular brands charging more than $350, but it's not uncommon to find high-quality memory-foam toppers at around the $100-150 mark.

Latex Is Firm and Springy
Many people (and this writer counts themselves among them) do not enjoy sleeping on soft surfaces, as the feeling of sinking into something makes them feel queasy. So, those who want extra firmness and support should look into acquiring a latex topper. Latex combines more firmness compared to memory foam with some bounce, while still providing a gentle cradle for pressure points. What's more, latex is more breathable than memory foam, so that's better suited for hot sleepers. What's more, latex tends to be more expensive than memory foam, with prices starting at around $200 for a Queen-sized style.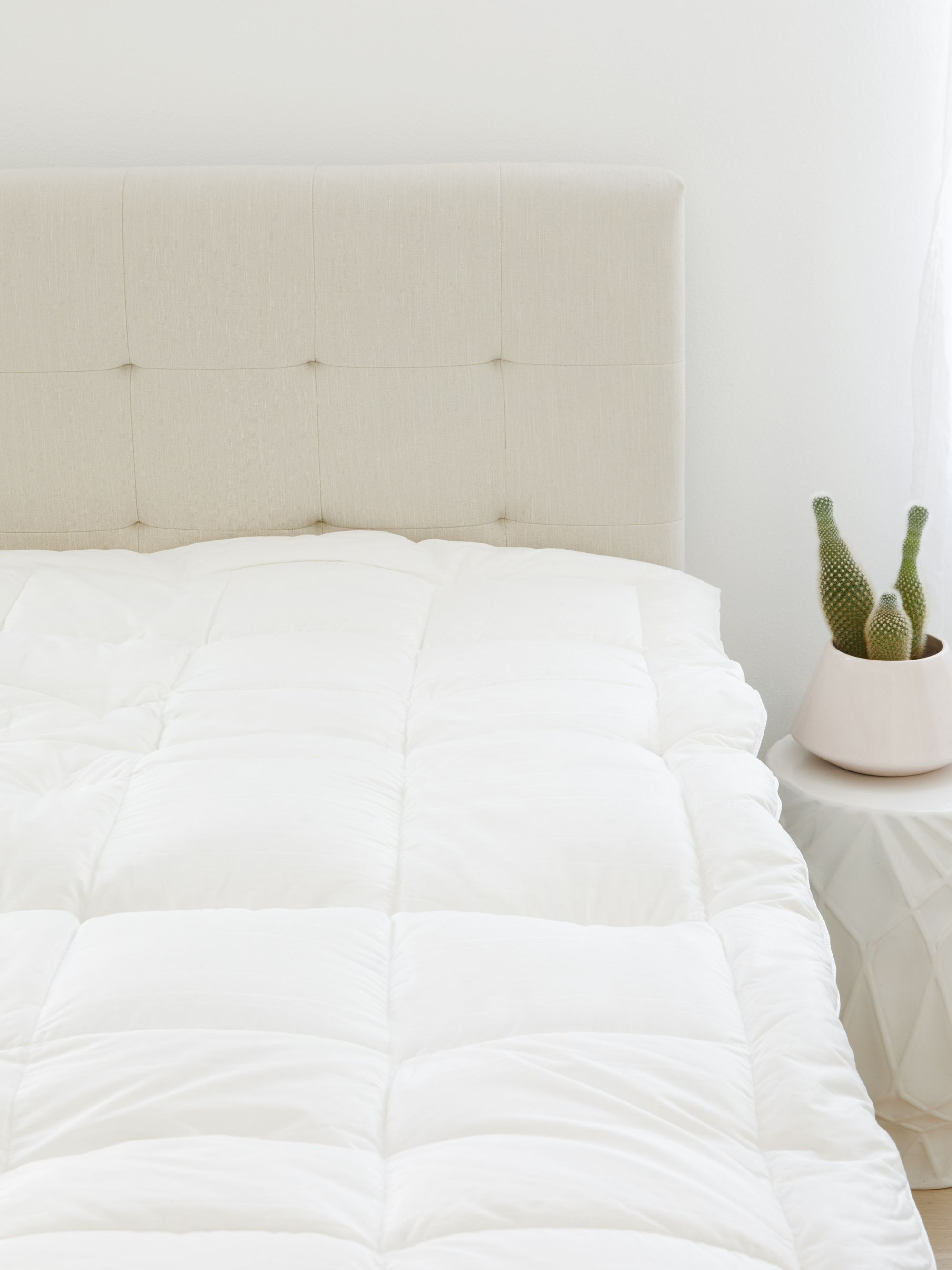 Feather or Down Alternative is Efficient and Affordable
Feather is pretty self-explanatory: it's a mattress topper resembling a quilt both in design and in feel. Fiber usually means down alternative—so polyester fiber or down alternative puffball. Both provide mild to moderate cushioning. Plus, you need to fluff it pretty regularly in order to avoid its flattening. Plus, if you choose feather, some of the feathers might poke out On the upside, they have little resistance to movement, which means that, if you toss and turn, you won't be hindered in any way. Feather Fiber mattress toppers are also an affordable option, in that their prices range from $35 to $150.

Wool Is Luxurious and Pricey
Wool toppers are breathable, regulate your body temperature, and are not as bulky and as unwieldy as the others. However, some side sleepers might not find them cushiony enough. What's more, the price tag is heftier than in other styles, with a $175 to $350 range.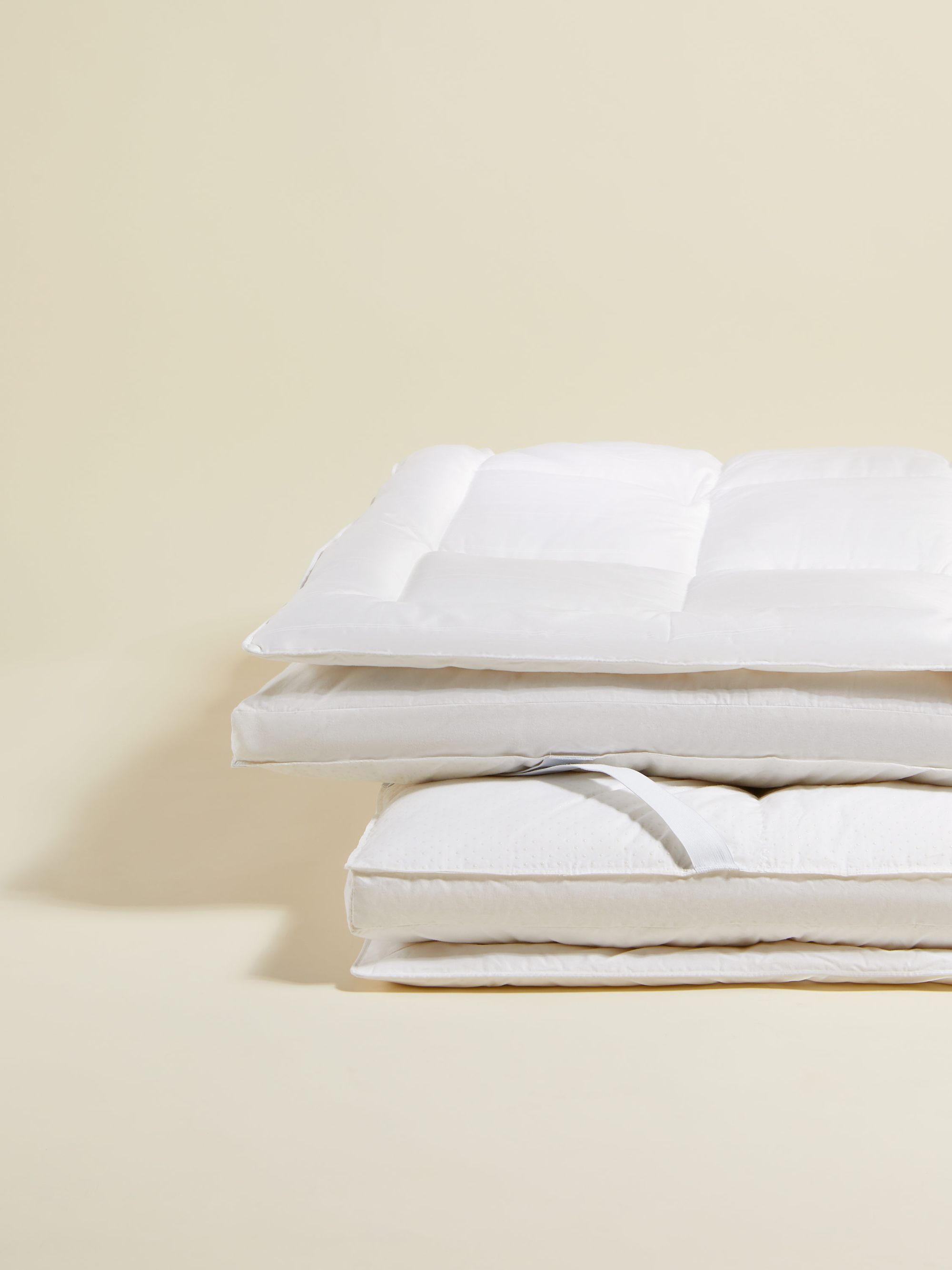 Where Italic Stands
At Italic, we wanted to recreate a Five-Star hotel experience in the comfort of your home. For this reason, when it came to choosing how to craft our mattress topper, we opted for Feather Down: both fluffy and sturdy, it has a turtle top construction that offers a quilted, fluffy down layer on top, and a sturdy base of goose feathers at the bottom. The shell is made of cotton and Tencel, which means that it will stay cool in the summer, and warm in the winter.