Cashmere is perceived as the ultimate in luxury knitwear. Super soft to the touch and gentle against your skin, cashmeres are often the most coveted knits come Fall and Winter. But while 100% cashmere is the holy grail, brands often skimp on the qualities that can make a cashmere truly top quality. Below we outline what you should look for when shopping for high quality cashmere.
First off, what even is cashmere and how does it differ from other knits? Cashmere is a luxury fiber that is soft and known for its insulating properties—meaning it can keep you warm in Winter and be a lightweight option for Summer nights.
Quality of the cashmere typically depends on the type of yarn being used, its length, and how fine the fibers are. Knits made with longer, fine fibers tend to pill less and hold their shape better than those made with short fibers. And, the finer the cashmere fiber, the softer the cashmere will feel.
So how can you grade a cashmere sweater? There are four factors to consider when determining whether something is a high quality cashmere: look, touch, stretch, pilling.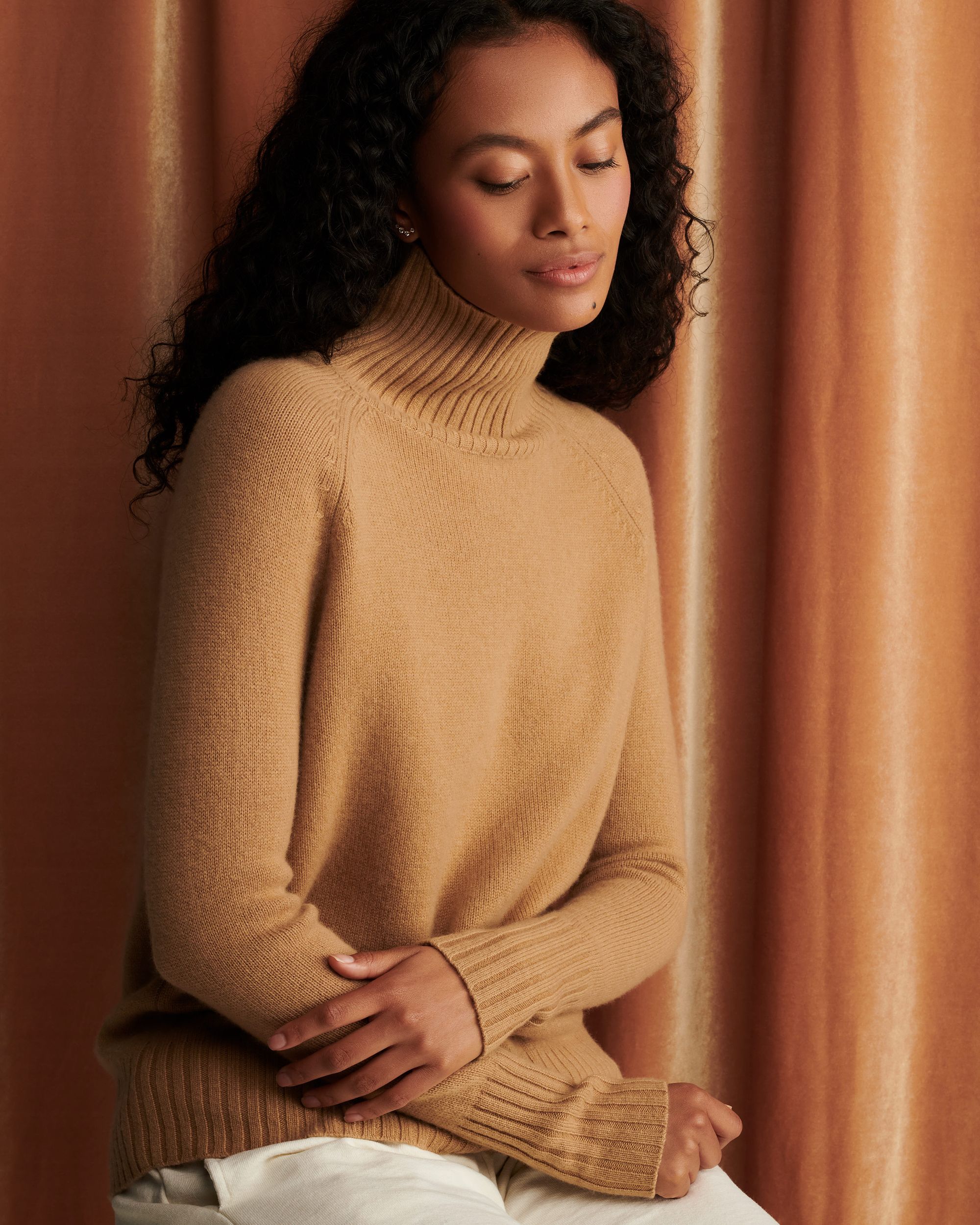 Look
Look closely at the surface of the knit that you're interested in. If its fluffy it most likely means that short fibers were used which can increase softness but limits the durability of the cashmere. Just a little bit of fluff means longer fibers were used and the sweater will pill less and last longer.
Touch
How does it feel against your skin? While wool sweaters tend to be itchy because of the nature of the material, quality cashmere should be soft (but not too soft). High quality cashmere will gently soften over time, but avoid overly soft cashmere which has typically been treated and won't wear as well over time.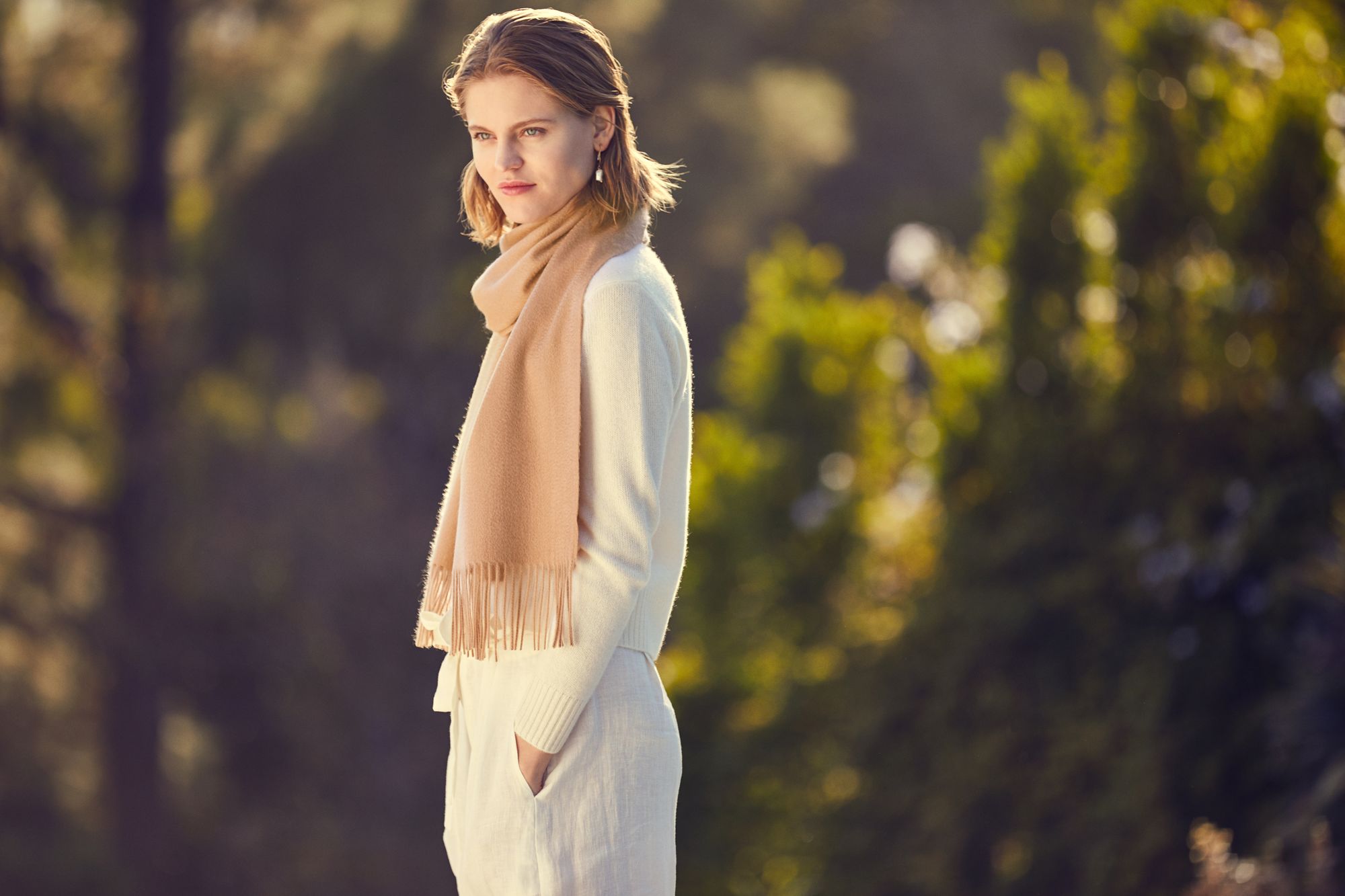 Stretch
When looking for high quality cashmere brands, gently pull the cashmere to see if it holds its shape, and bounces back. Lower quality cashmere will remain stretched out after where, while quality cashmere will have the ability to stretch to fit the wearer while retaining its shape.

Pilling
When those small balls of yarn form on an area of a knit where there's rubbing, that's called pilling. In lesser quality cashmere, even simply running your hand over a knit can cause slight pilling and show wear—meaning shorter fibers and lower quality. Work your hands over the surface of a knit to see what happens. Less pilling means the cashmere will wear well over time.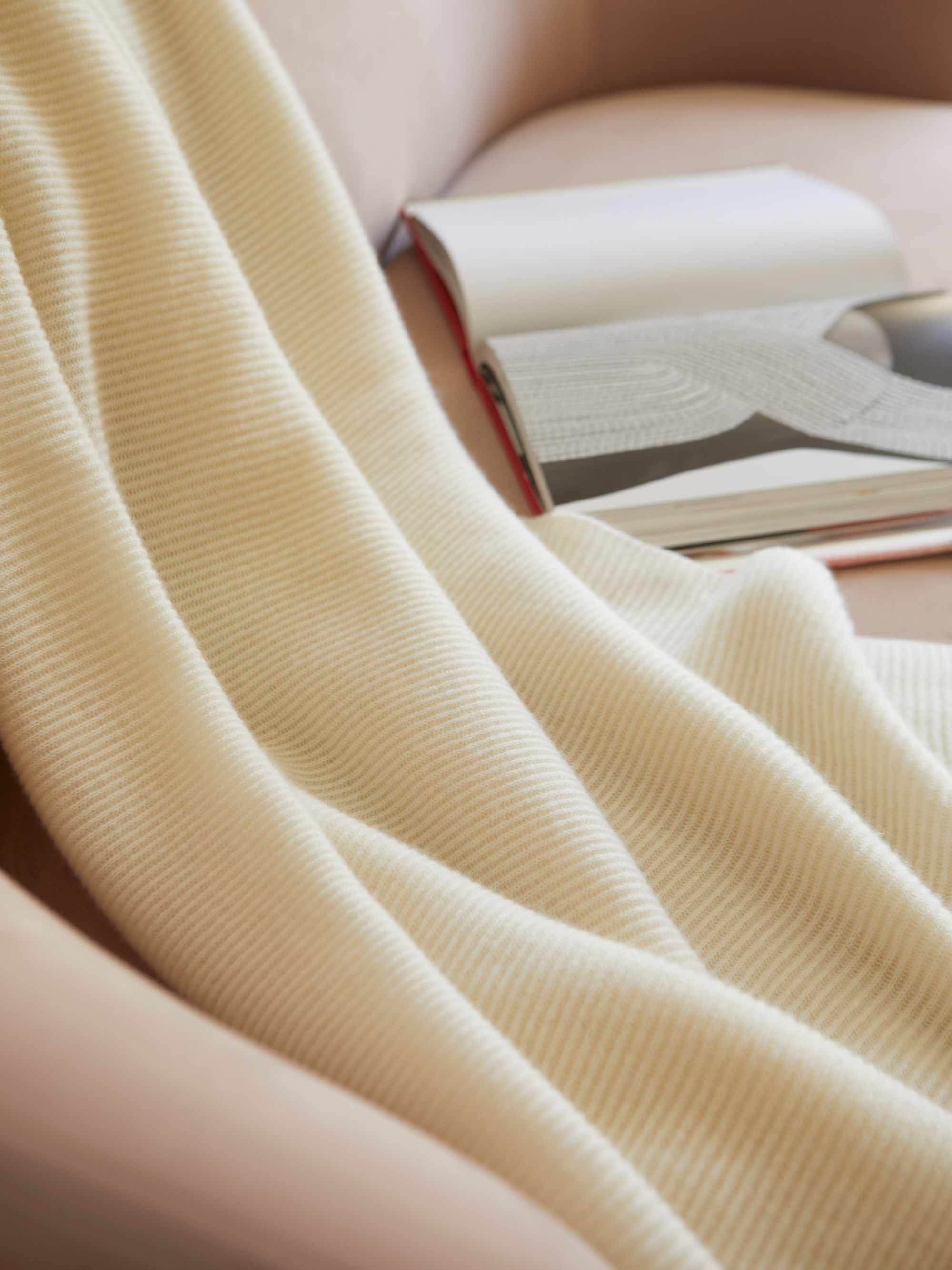 Italic carefully sources quality cashmere, taking into account ply and gauge to craft quality cashmere sweaters. Using Mongolian cashmere, the 7 gauge stitch means there are 7 stitches and rows per inch of knit. The higher the gauge, the more cashmere yarn is being used. It typically means a tighter, more enduring yarn. The results are grade A cashmere sweaters that feel as good as they look—and last.