There's never been a better time to indulge in some self-care.
In these uncertain times, when you may have turned your bedroom into your home office, or your kitchen table now doubles up as your workstation, there are few spaces left to find a place to escape to. But the one room in the house that seems to have retained its original function is the bathroom. So, whether you're enjoying little luxuries like a hot bath or finally trying that face mask you've been saving for months, we've put together some tips on how to effortlessly turn your your bathroom into an oasis of calm.
Set The Tone
Make your bathroom more inviting by keeping things airy and light with a calming color palette. Neutral tones such as beige, grey, white and ecru are the perfect backdrop to give your space of serenity a pristine look. Go for accessories that won't clash with the soothing shades, such as metallic caddies and soap dishes. Be warned, a bright and welcoming bathroom might just turn you into a morning person.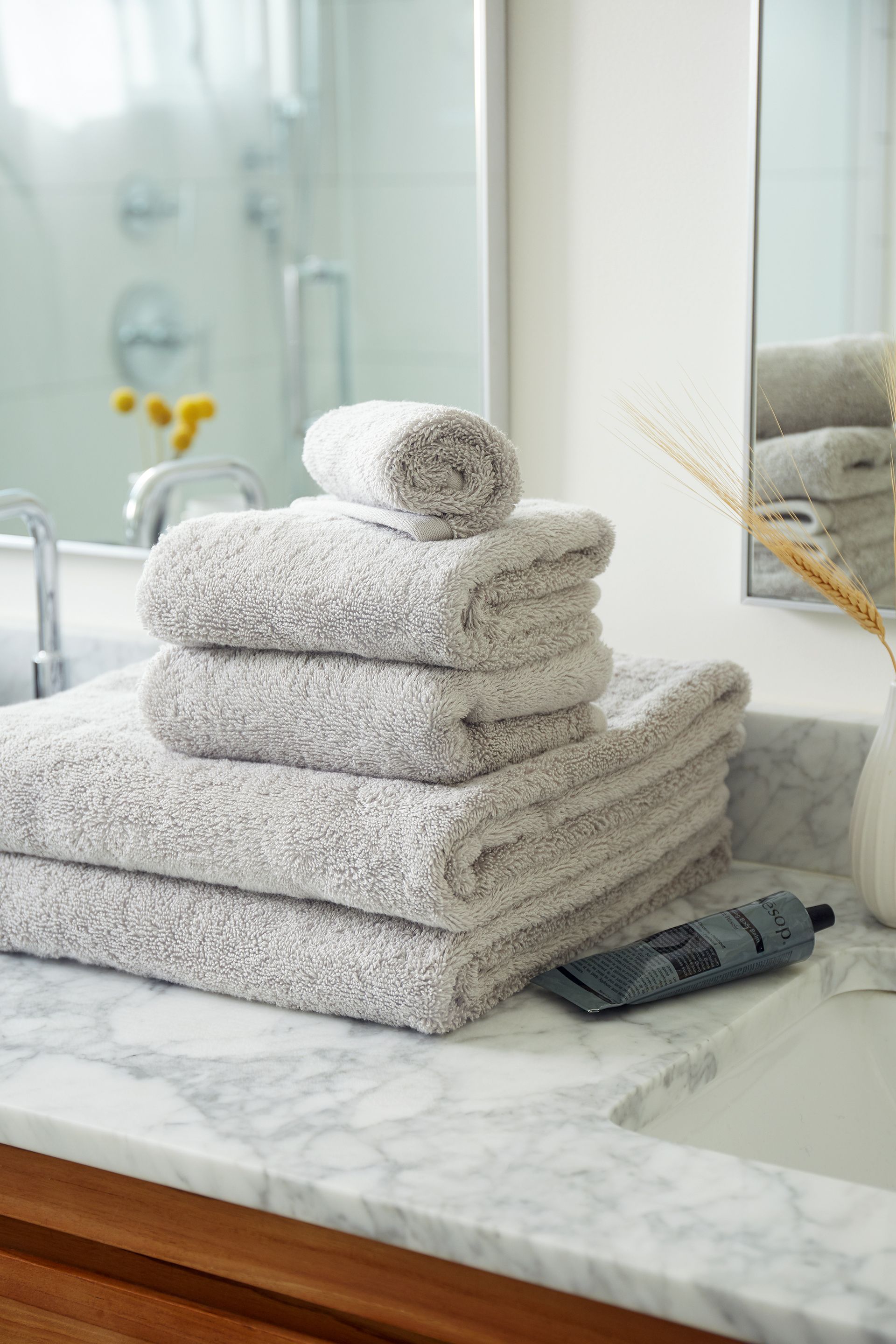 Add A Soft Touch
How do you know when you've reached full adulthood? When you have a full set of matching bath towels. Upgrade your bathroom experience by pampering yourself with a high-quality set. Our spa-worthy Serene towels are the perfect thickness of absorbent cotton that'll help you dry quickly. With a minimalist design produced by the same manufacturer as Burberry and Fendi, they're easy on the eyes and the wallet.
Go Green
You may not have a rainfall showerhead but you can turn your bathroom into a rainforest with some beautiful greenery. Plants such as ferns, devil's ivy and philodendrons do well in humid spaces while peace lily and corn plants can withstand low lighting. Pro tip: Take aromatherapy to the next level by hanging eucalyptus from the showerhead or bathroom ceiling – the heat and steam will help to release the plant's essential oils into the air.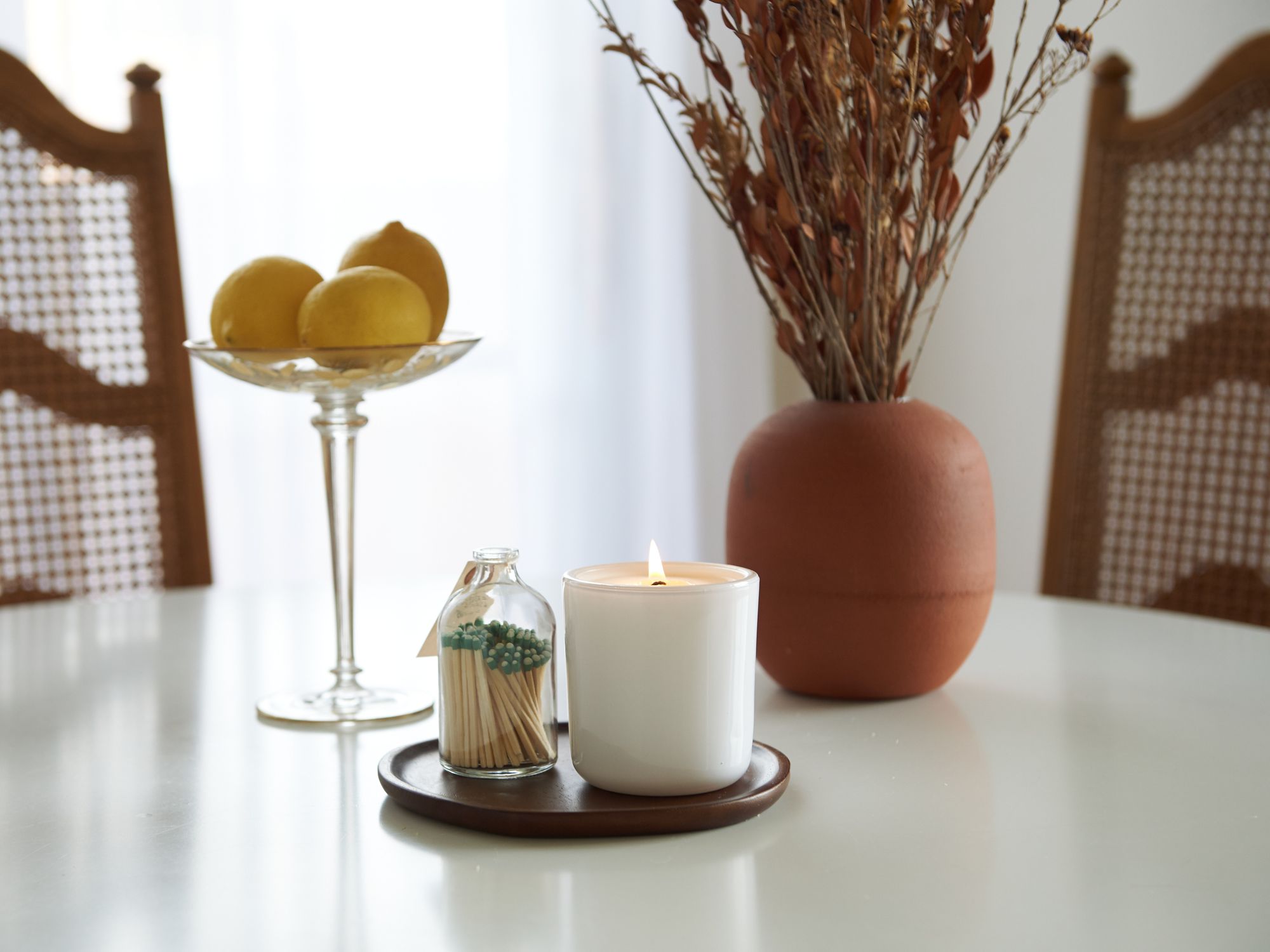 Let It Burn
When it comes to bath time, there are few things more relaxing than turning off the lights and creating a cozy ambience by lighting a candle. Our Palo Santo Cedar scented candle is a warm, earthy blend of cedarwood, black pepper and woodsmoke infused with natural essential oils. As it burns, it conjures the scent of burning palo santo wood, which is known for its calming and medicinal qualities.
Dress The Part
Lounging around can still be a stylish affair. Add a touch of luxury to your daily routine with a cozy cotton-blend bathrobe. For hotel-quality comfort you can enjoy at home, try our Cotton-Blend bathrobe. A considered take on a classic style, it is designed with ease and comfort in mind – the pockets are handy for your phone or reading glasses.