Good news: you don't need to have a spare room to build an efficient at-home gym. As the closing of non-essential businesses and stay-at-home orders required us to stay at home, we all learned to enjoy online work-out classes from the comfort of our homes. And while you can do a great variety of workouts by just relying on your body weight—think yoga, cardio, and ballet-inspired workouts—truth is, you need some equipment in order to maximize your at-home workouts.
Sure, we all made do with things we found at home. Yet, water bottles and cans of soup are quite unwieldy as weights, and are quite limited in range; towels are too flimsy to be used as gliders, and books rarely are reliable stand-ins for yoga blocks. There is something about using a tool that's specifically for that purpose that puts you in the right state of mind. What's more, having the right fitness tools allows you to both level-up an already established fitness routine, which increases your strength and stamina, and to add some variety to your workout program. We all know that boredom can jeopardize any fitness goal.
Tools that we deem essential are those that allow you to work on toning, strengthening, and adding flexibility WHILE requiring minimal storage space.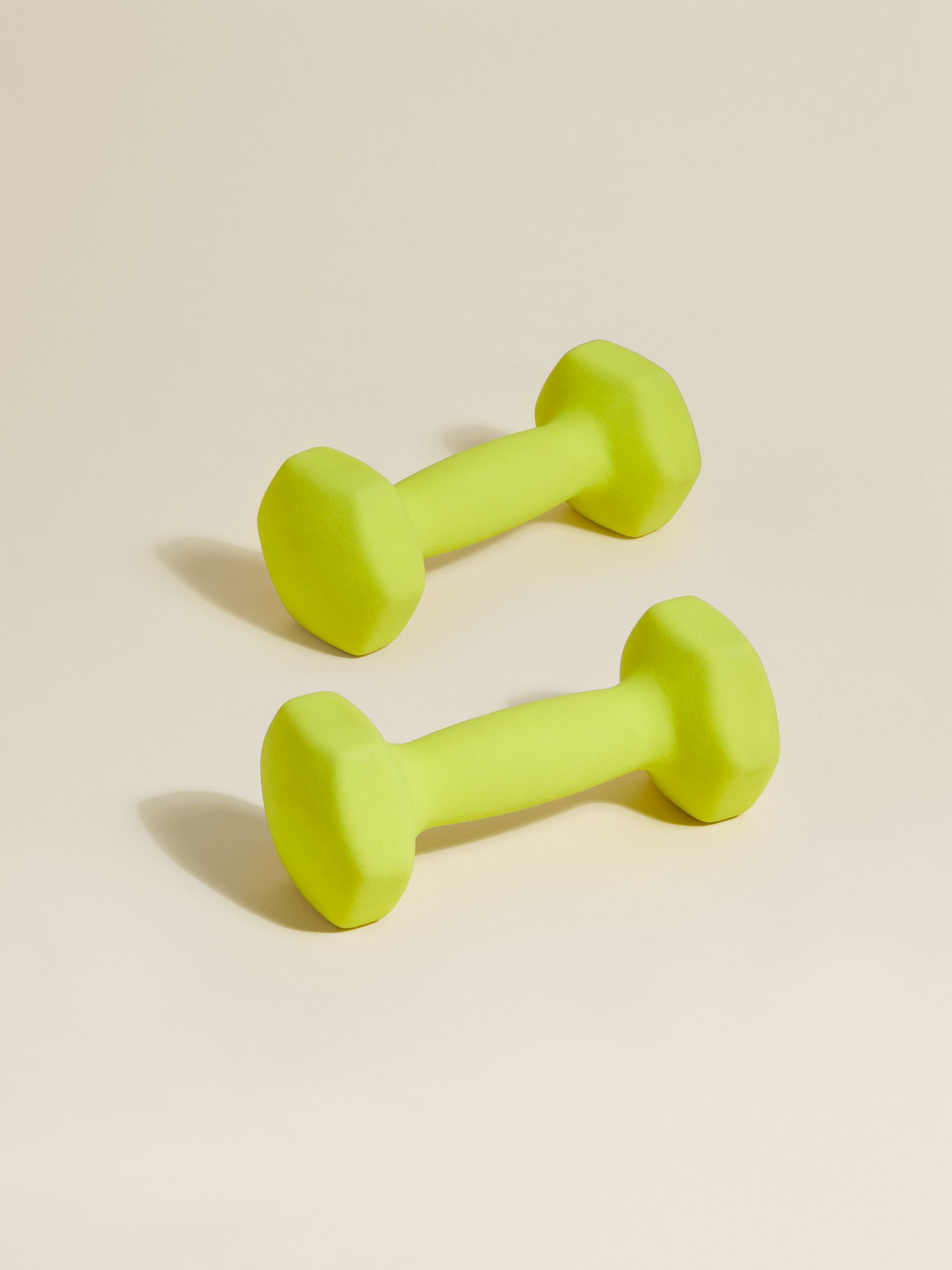 Coated Dumbbells
So you think a two-pound weight is harmless? Try doing a series of lateral-raise pulses, triceps-dip pulses or actually slide it behind your bent knee for a series of fire hydrants. Your muscles will burn for hours afterwards. In Pilates and Barre-inspired workouts, perhaps some of the most at-home-friendly routines which focus on repetitions, small movements, and on holding poses, a little weight goes a long way. At Italic, we launched our range of coated dumbbells, available in 1, 3, 5, 8, 10, 12, 15lbs.
"[The lighter ones] are also great for incorporating weights with a spin workout —think SoulCycle—and come with a nice PVC coating which is apartment floor friendly—can confirm!" says Kim Suarez, Italic's category manager for Outdoors and Fitness.
Resistance Loops
If there's a piece of equipment that you can take anywhere you go, from the park to the beach, from a cabin to a five-star hotel, that's a range of resistance Loop Bands (they fit in a pocket). They can both assist you and provide added resistance, and work for the upper body, lower body, cardio, and strength. Fit them around your knees, thighs, wrists, and upper arms. They can also provide additional resistance to arms series with small weights.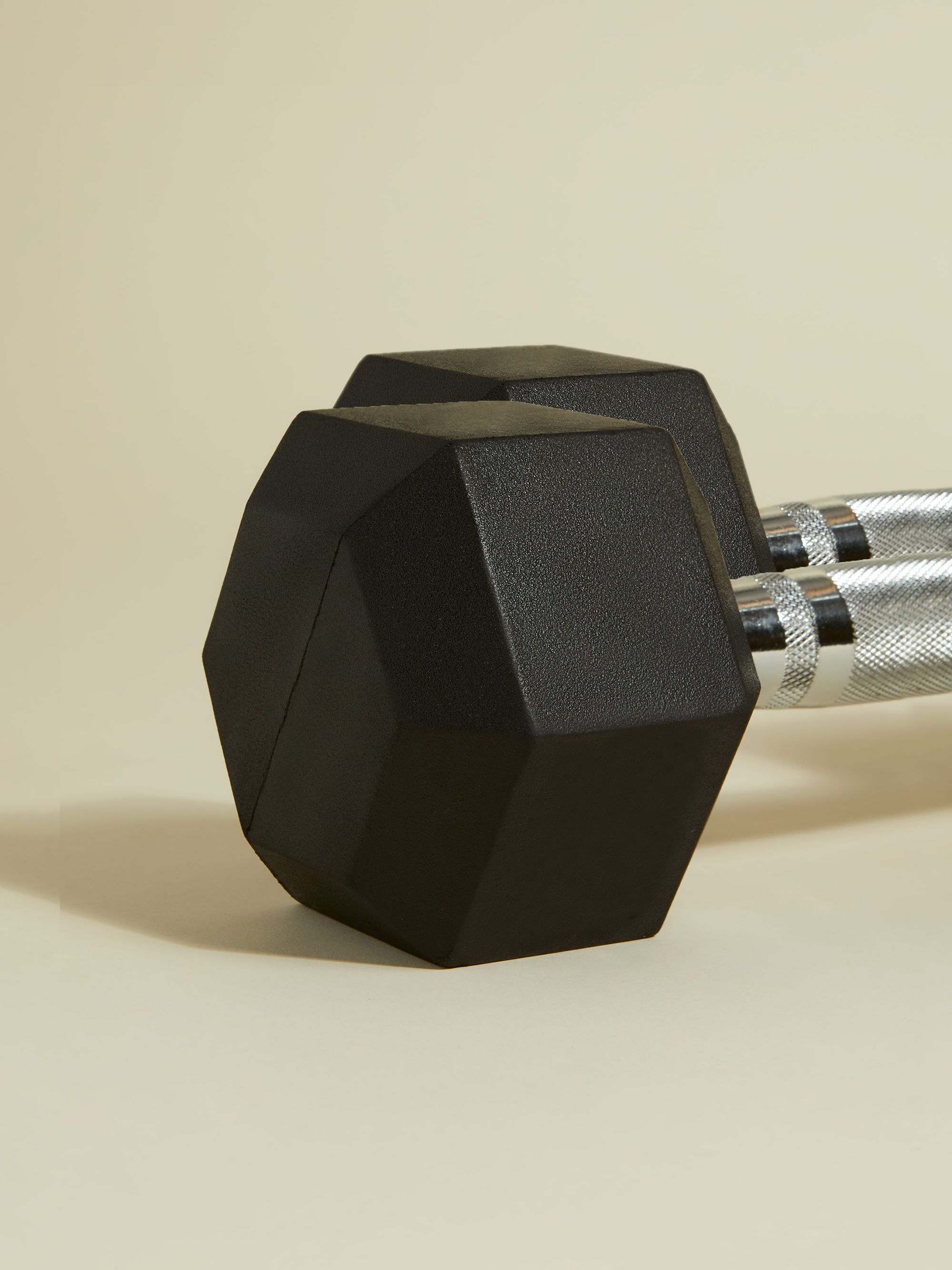 Hex Dumbbells
What's a gym without a rack of weights? Hex Dumbbells, with their hexagonal shape, their steel base, and rubber ends are a long-lasting staple in any fitness routine, from isolated strength exercises like bicep curls, or compound exercises like lunges, deadlifts, and weighted squats. At Italic, we offer them from to 5-50lbs in 5lb increments. Start off with whatever weight you deem "medium," depending on your fitness level—for women, that's the 8 to 10-pound range.
Gliders
Say you want to add a balance challenge to your strength-training exercises or add some variation to your pulses. Gliders are discs you put pressure on with your hands or feet in order to let them slide on the floor in a controlled manner. The constant pressure loads up your muscle, and the slippery nature of the gliders makes sure you keep your core engaged. It will be awkward at first (you have to exert force and control on two different axes, after all) but your brain and muscles will soon get a hang of it.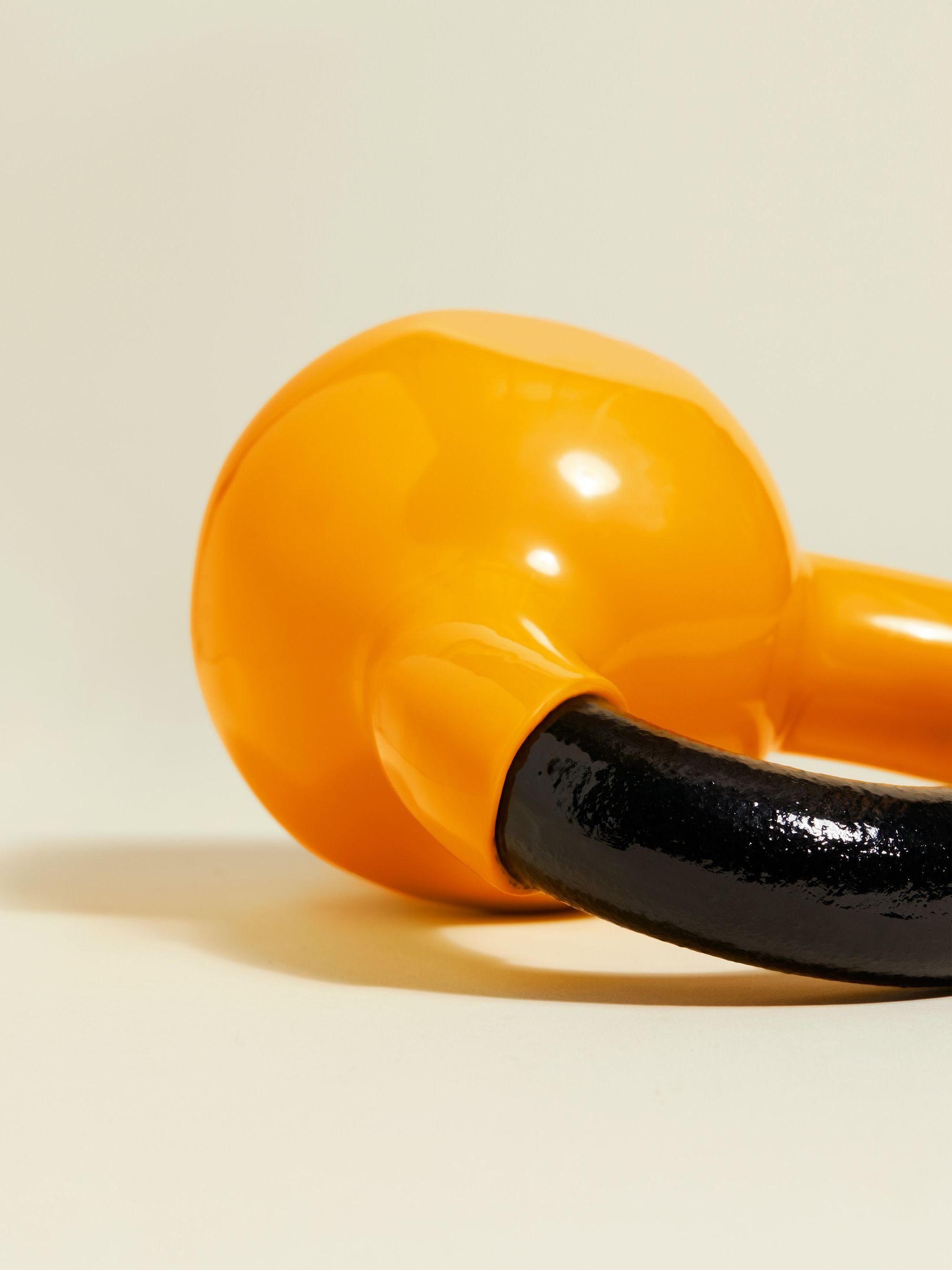 Kettlebells
Kettlebells are an essential piece of fitness equipment. "They are really versatile and build strength quickly," says Kim Suarez. They allow a range of dynamic exercises that target more than one muscle group at the same time, especially when it comes to hip-based movements such as kettlebell swings, deadlifts, and goblet squats. "The way they're shaped makes them much easier to swing around," writes Self.com. And depending on whether you're holding them by the handle or by the bell, you'll get a different range of motion while doing the same exercise. At Italic, we offer them in this range: 4kg/9lbs, 8kg/18lbs, 12kg/26lbs, 16kg/35lbs, 20kg/44lbs, 24kg/53lbs. We recommend a lighter one for upper-body exercises and a lower one for compound movements.
Yoga Blocks
Yoga blocks can both aid you in poses when your flexibility and balance aren't there yet and provide balance challenges by forcing you to stand on an uneven surface. Between foam and cork, we strongly prefer the latter, so we made one for our Fitness collection. " It does not have the give of a standard foam block, so it's great for those who want to feel extra secure using it," says Suarez. "The quality is amazing, and it can be used for additional workouts and stretching. For example, deficit push-ups or working on mobility."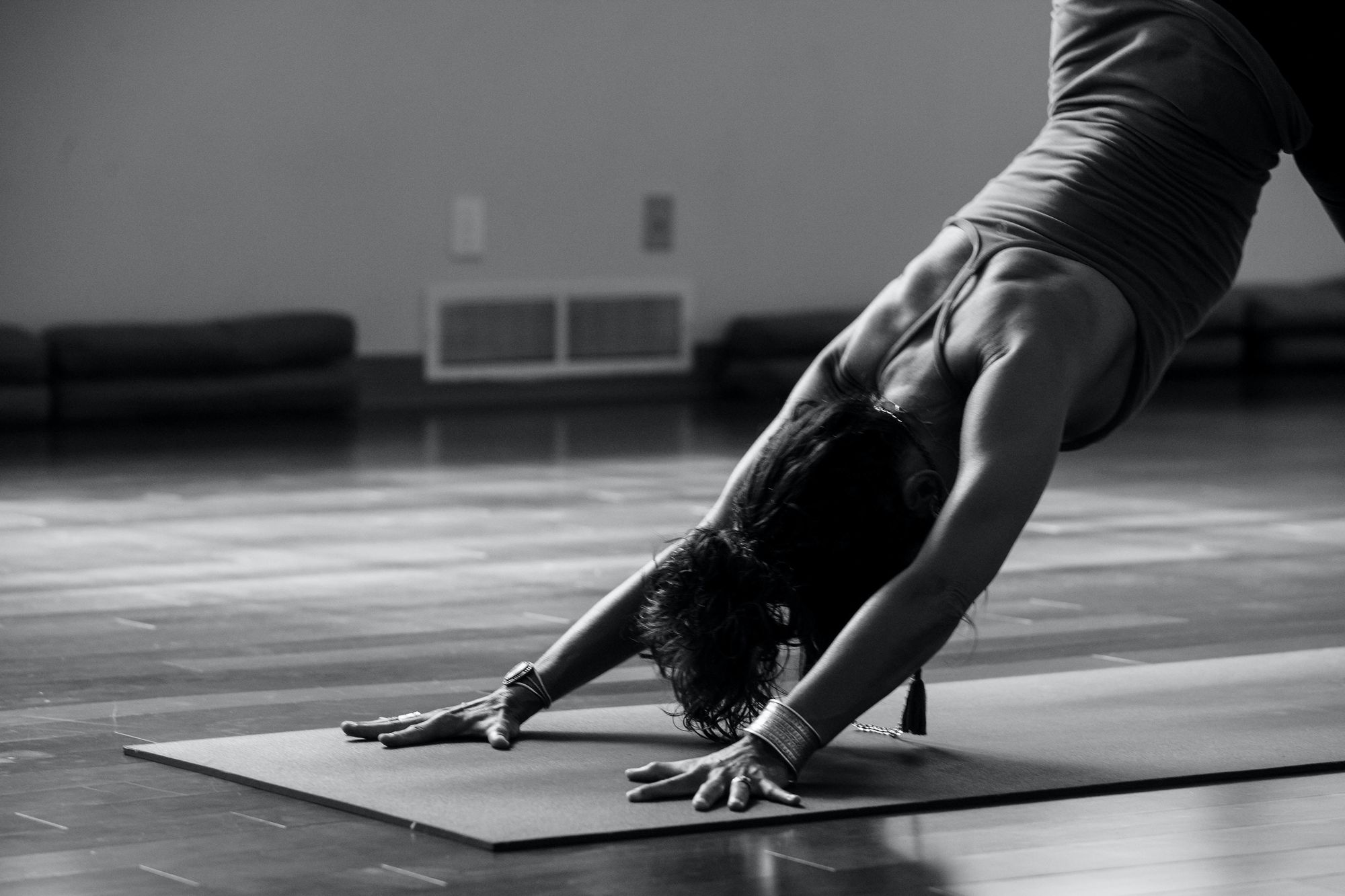 Yoga Mat
Don't even think of starting a home gym without a mat. Whether you live in an apartment complex or on your own, a mat will minimize any trampling noise and any damage you can do on the floor by handling weights or landing too forcefully after a tuck jump. Plus, it will make all core work less daunting, whether you're lying on your back for crunches or you're holding a plank. At Italic, we decided to produce our mats in two thicknesses: 3 mm and 5mm. "The 3mm is more of your standard yoga mat thickness but the rubber is dense and very cushioned for its thickness," explains Suarez. "The 5mm is great for those who want some extra cushion, or who plan to do more than just yoga, as it is a bit more versatile"
Grip Socks
You can safely perform a low-impact workout barefoot, but if your feet are prone to sweating or you need a little extra assistance when it comes to balance or holding a pose, grip socks can drastically improve your workout. Holding a plank for more than 30 seconds will be way less daunting when you're not constantly trying not to fall flat on your face (yes, it happened to me).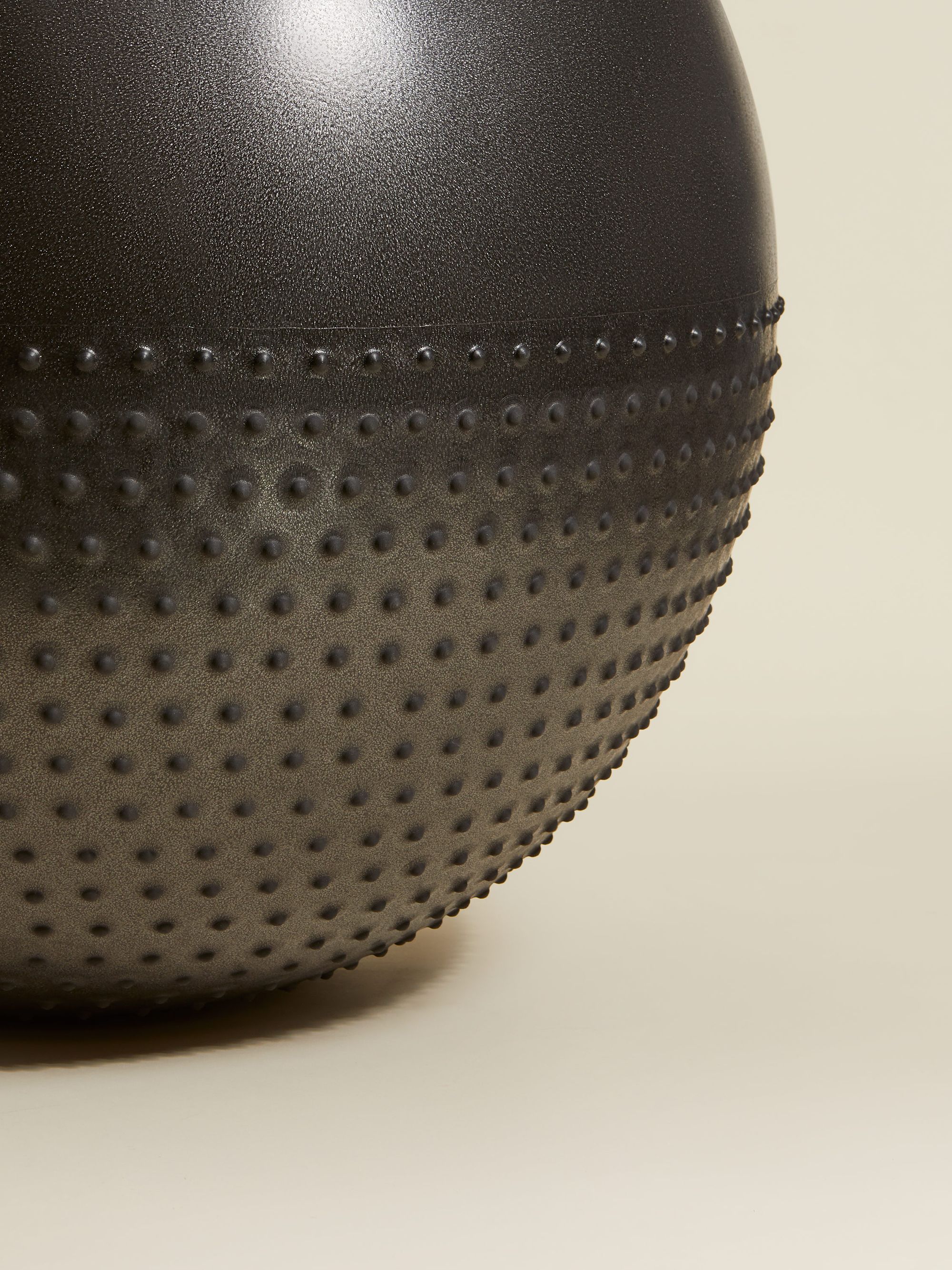 Exercise Ball
We know, we know, an exercise ball is not exactly compact. Yet, it won't clutter your home if you also consider that it can double as a desk chair. Designed to work on your abs, the exercise ball will also keep your core engaged even when you're just sitting on it. Our design, which measures 65 cm in diameter, can safely be tucked under a table or a desk.