If you're looking for a better night's sleep (and who isn't these days?), consider adding a weighted blanket to your nighttime routine. Heavier than a standard throw blanket, studies show that these blankets can have a range of therapeutic benefits. These blankets can provide a sense of comfort and security, as the added weight can help you feel grounded and calm. However, with so many options available, it can be overwhelming to decide which weighted blanket is right for you. In this guide, we'll cover how to choose the best weighted blanket for your needs, including tips on selecting the right weight, materials, and breathability.
---
Selecting the Right Weight
One of the most important factors to consider when choosing a weighted blanket is the weight. It's important to select a weight that is appropriate for your body size and comfort level.

As a general rule of thumb, the blanket should be around 10% of your body weight. For example, if you weigh 150 pounds, a 15-pound blanket would be a good choice. However, everyone is different, so it's important to consider your personal preference as well. If you've never used a weighted blanket before, you may want to start with a lighter weight and see how you feel before moving up to a heavier option.
---
Materials
The material of the weighted blanket can also impact your comfort and overall experience. Many weighted blankets are made with a soft, plush material that is comfortable to the touch. Others are made with a more substantial, machine-washable material.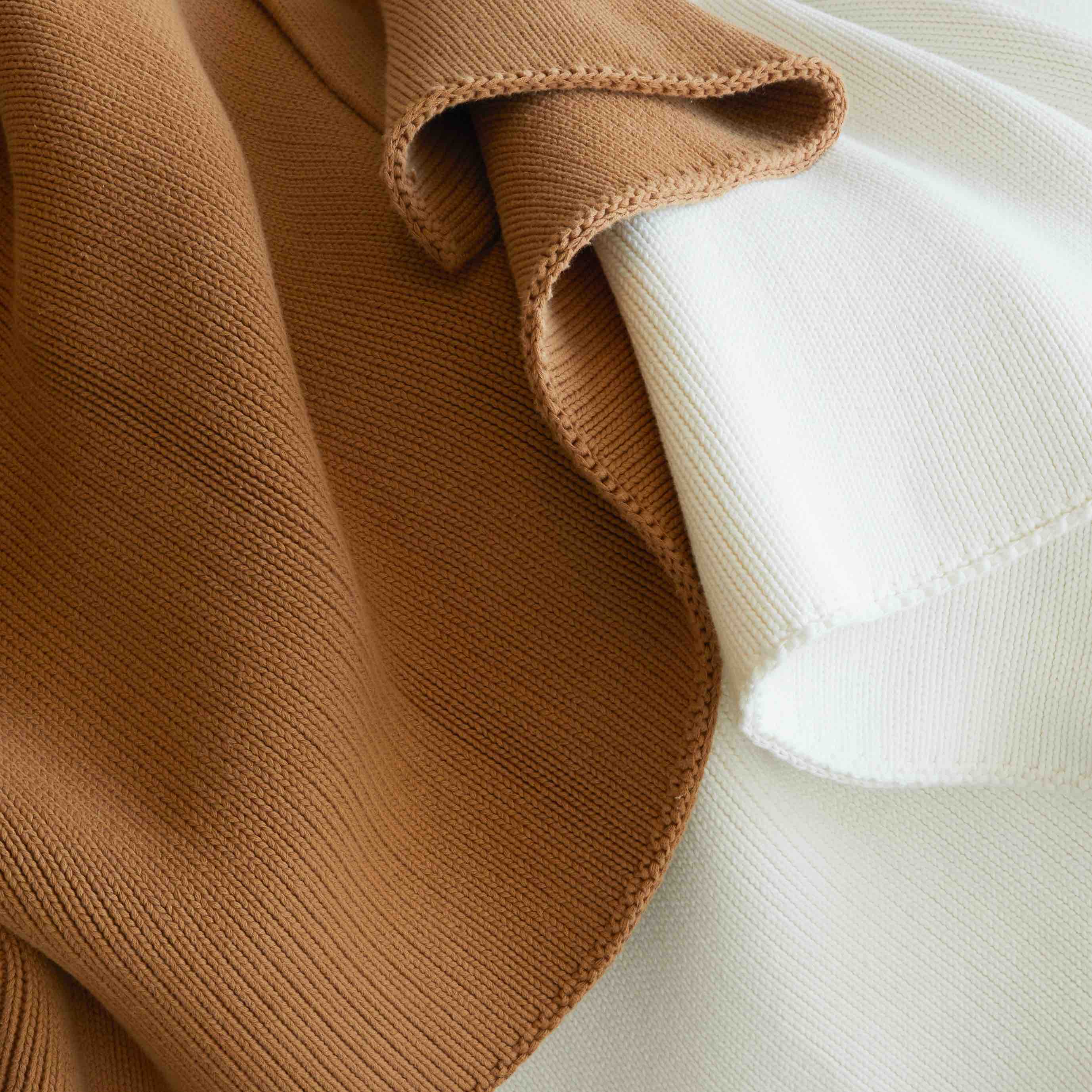 There are a few different materials to consider when choosing a weighted blanket. Cotton is a popular choice for its softness and breathability, but it may not be as durable as some other options.
Some weighted blankets are made with a polyester shell, which is a synthetic material that is both sturdy and easy to care for.
Consider your personal preference when it comes to materials, as well as any specific needs or allergies you may have.
---
Breathability
If you tend to get hot while sleeping, you may want to look for a weighted blanket made with a breathable material, like cotton, to help regulate your temperature.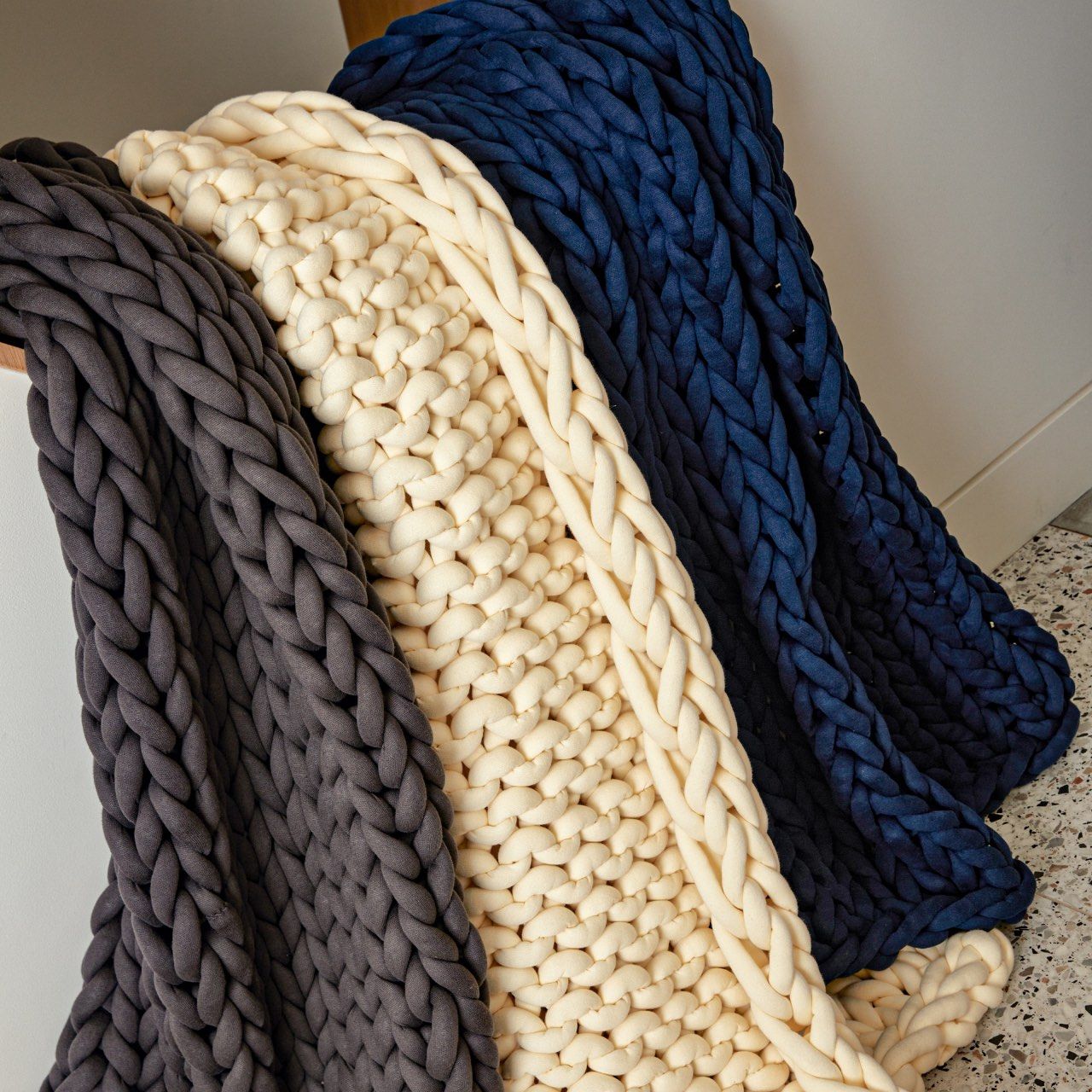 While cotton is one of the most breathable materials, there are other options as well. Some weighted blankets are made with a lighter inner layer and a more durable outer layer to provide the best of both worlds.
---
Deciding Between Our Two Weighted Blankets

Now that you have a better understanding of the factors to consider when choosing a weighted blanket, you may be wondering how to decide between our two options: the Chunky Knit Weighted Blanket and the Luxe Weighted Blanket.
The Chunky Knit Weighted Blanket is a 15-pound blanket that combines plush cotton with insulating polyester for a dense, cocoon-like feel. Featuring a handwoven open stitch pattern, this blanket is a great option for those who prefer a heavier weight while still maintaining breathability.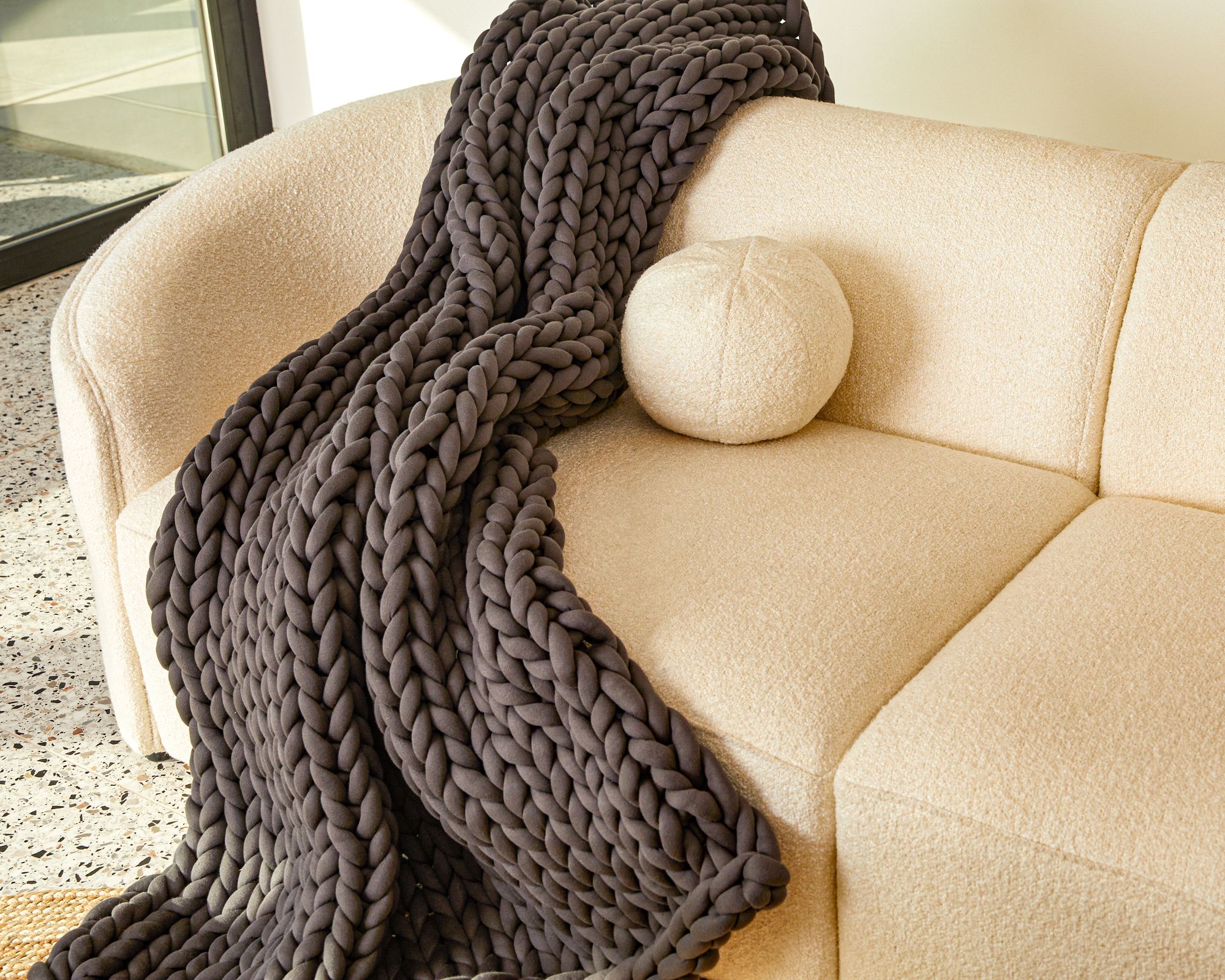 The Luxe Weighted Blanket is a 10-pound blanket constructed  with 100% cotton, making it a breathable and natural choice. This is a great blanket if you're looking for a more minimalist, lightweight option.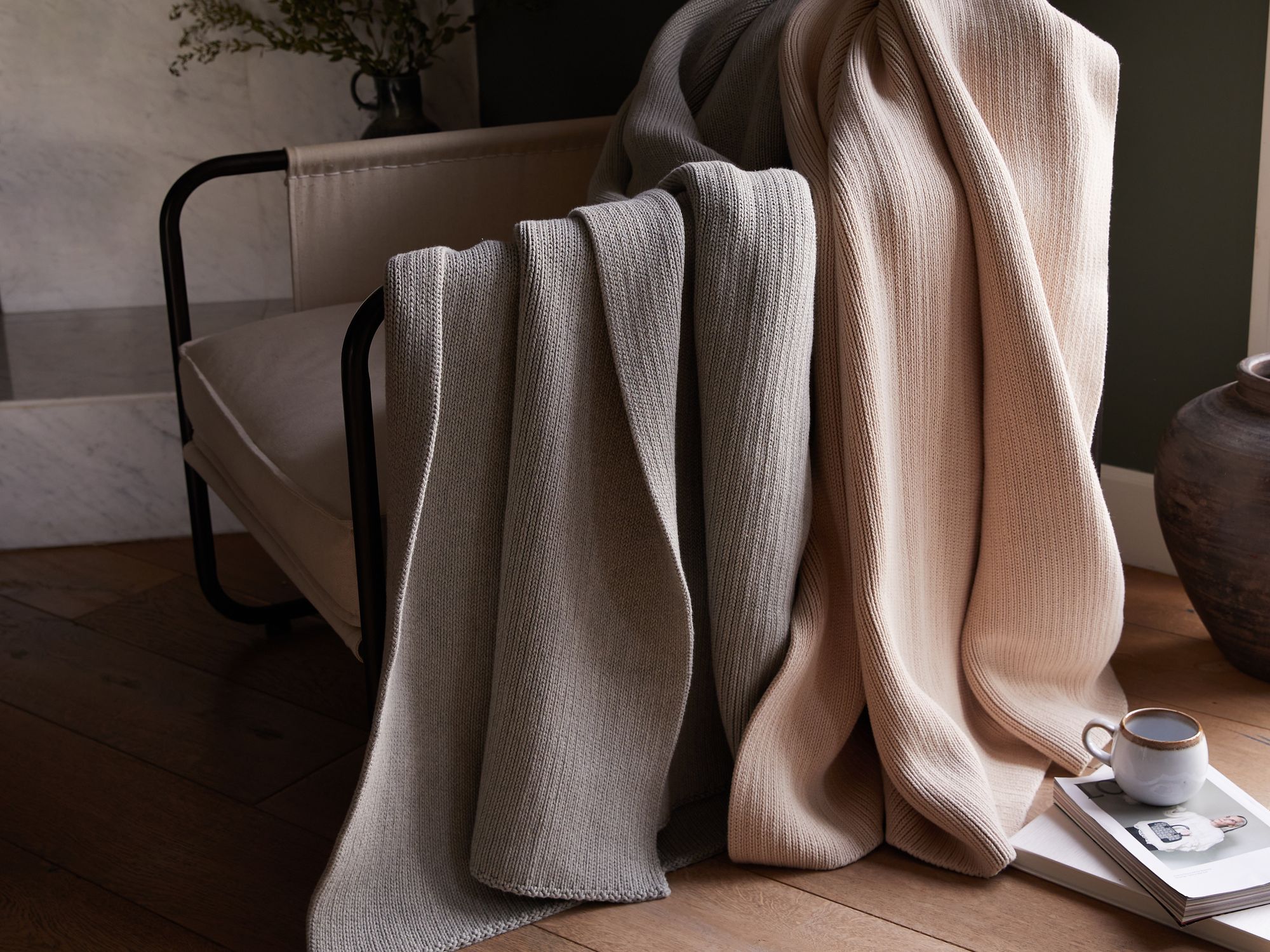 Both of our weighted blankets are crafted with 100% Oeko-Tex®️ Certified Cotton using responsible textile sourcing and production. Each of these aesthetically-pleasing blankets will also look great with the rest of your home décor, meaning you can enjoy the calming benefits of a weighted blanket without sacrificing your style.
---
Final Thoughts
Whether you're looking for more restful sleep or a holistic way to help reduce anxiety, a weighted blanket could be an excellent self-care tool in your home. Now that you know more about these trending textiles, you can explore our options to find the best one for you.