Silk has been renowned for its luxurious feel for centuries, but did you know it also has anti-aging beauty benefits? In this article we'll dive into everything you need to know about silk pillowcases.
---
The benefits of a silk pillowcase
Silk is a natural fiber, which is known to be more comfortable. It's also naturally hypoallergenic which means it will not irritate sensitive skin. Beyond superior comfort, silk also has a plethora of beauty benefits.
Hair benefits
The super smooth texture of silk is gentle on hair. It helps prevent bedhead, frizz, and breakage caused by tossing and turning at night. It also preserves hair styles and blow outs for longer by reducing friction while sleeping. In addition to your hair care products, a silk pillowcase is a good solution for those trying to protect their damaged or color treated hair.
Skin benefits
Have you ever woken up from a deep slumber to find lines all over your face? Silk reduces friction, which minimizes sleep wrinkles. Silk pillowcases also help prevent oil build up on your face throughout the night. The results are fewer blemishes when you wake up in the morning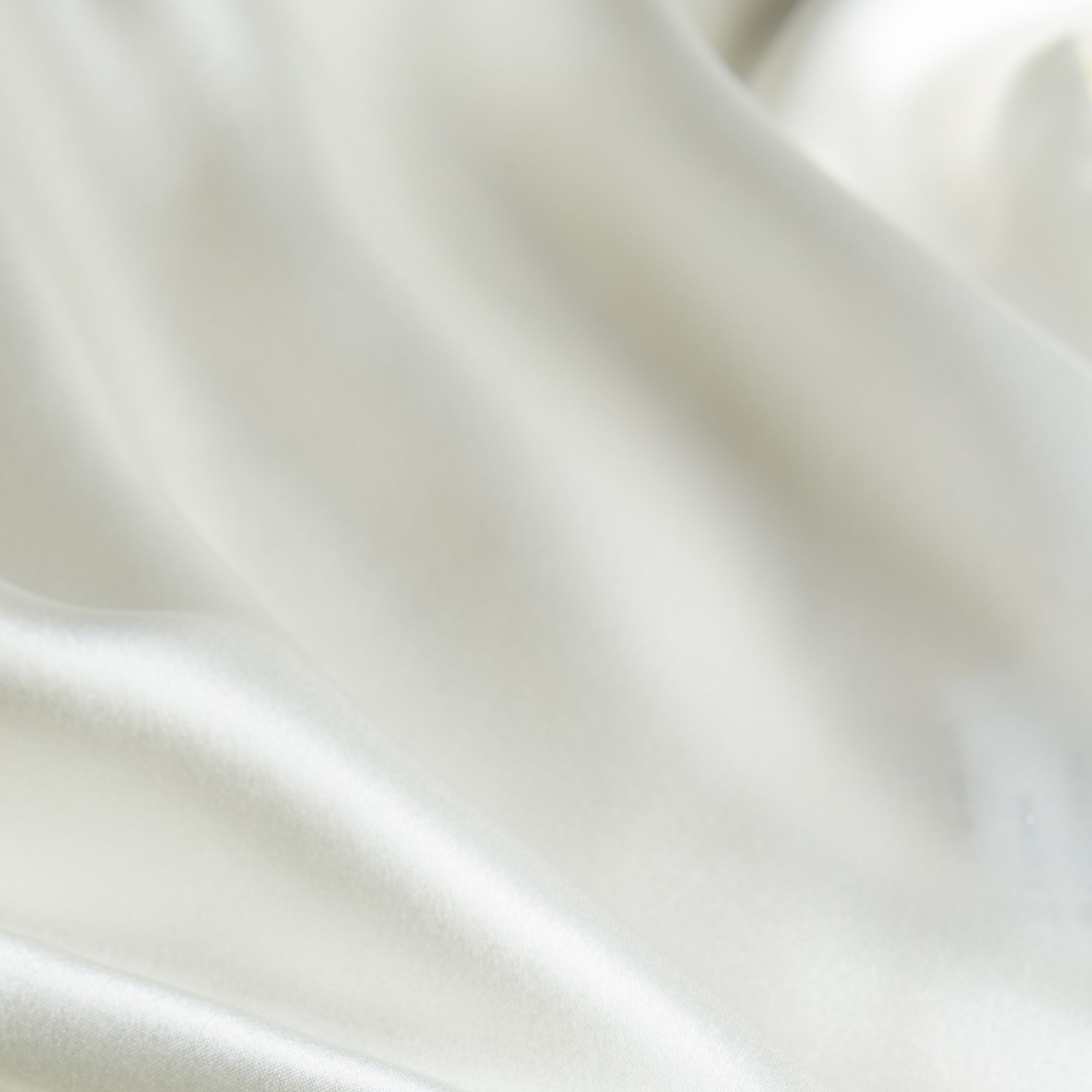 ---
How to choose a good silk pillowcase
It's important to choose a silk pillowcase that meets your needs, so it's essential to seek out the following when deciding:
Silk type
100% Mulberry Silk. One of the most luxurious fabrics available, Mulberry silk is smoother, stronger, and finer than any other variety of silk. Mulberry silk comes from the Bombyx mori silkworm, a species whose diet consists exclusively of leaves from the Mulberry tree. The finest silk in the world is grown and woven in China, where they've been making silk for more than 4,000 years
Country
The best silk is produced in China, the world leader in fine silk manufacturing, where silk-weaving has been perfected over thousands of years.
Silk grade
There are different grades of silk in the marketplace: Grade A, B, or C– Grade A being the best. Silk grades are also further differentiated by number; Grade A silk comes in A, 2A, 3A, 4A, 5A, and 6A, with 6A being the highest and finest quality. Silk 6A is the highest-quality long-strand silk, woven from pearly white cocoons, and it's valued for its purity and durability.
Silk weight
Silk momme measures fabric density. Luxurious and lightweight, 22 momme silk is considered ideal for bedding.
---
How to care for your silk pillowcase
The high-quality weave of our silk makes it machine washable, but handling it with extra care will help it keep its softness and luster. A few tips:
Use PH Neutral Detergent. Do not use bleach & fabric softener to avoid damaging silk fiber.
Machine wash cold on the delicate cycle, preferably using a wash bag to keep the silk from tearing.
Can also be hand-washed. Use cold water.
Never put silk in direct sunlight to avoid silk fiber damage and color fade.
Air dry or line-dry, press with a cool iron, and flip silk pillowcases inside out
Italic aims to provide the highest quality silk pillowcase in the market at fair and affordable price. Our silk pillowcases are made with 22 momme, 6A 100% Mulberry Silk and are OEKO-TEX® Certified. We offer our pillowcases at a 50% lower price than other leading brands. Explore our silk pillowcase collection  here